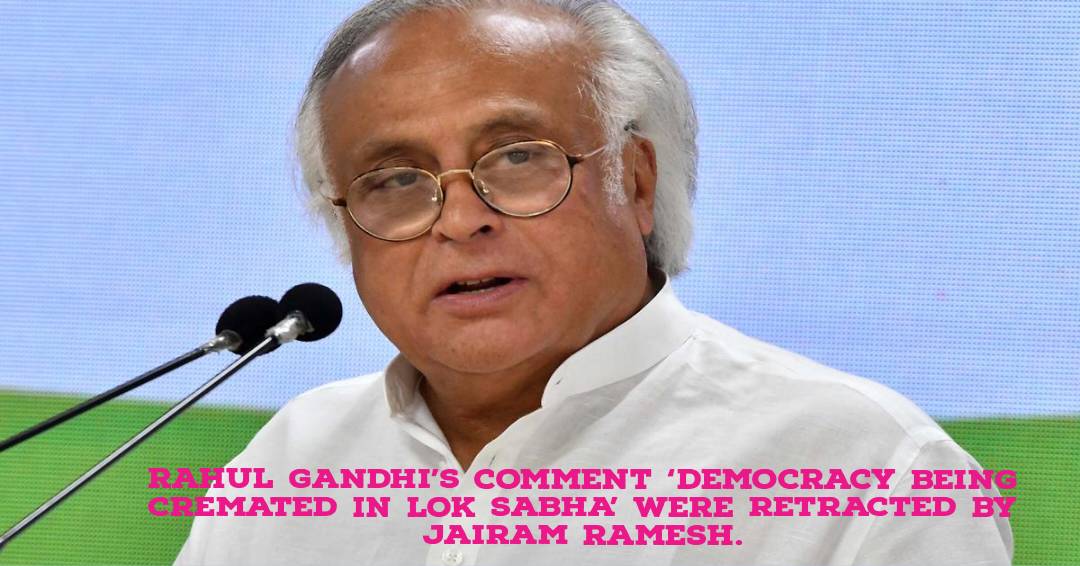 Rahul Gandhi, the head of the Congress, made several comments during his Tuesday statement in the House that were directed at Prime Minister Narendra Modi, but the Lok Sabha Speaker has since deleted them.
'Democracy was incinerated in the Lok Sabha,' claimed Congress spokesman Jairam Ramesh in response to the notification of expungement.
'DeMOcracy was incinerated in the Lok Sabha with the expunging of @RahulGandhi's statements on PM related Adani MahaMegaScam,' he wrote on Twitter.
On Wednesday at 12:30 p.m., the expunging was announced after Speaker Om Birla invoked the law requiring the veracity of claims made in Parliament.
Pralhad Joshi, the minister for parliamentary affairs, presented a notice of privilege motion against Gandhi on Wednesday in the Lok Sabha due to 'baseless, reckless claims' made against the prime minister.
This event follows Congressman Rahul Gandhi's questioning of Prime Minister Narendra Modi's relationship with tarnished businessman Gautam Adani in the Lok Sabha on Tuesday.
He said that laws had been changed to Gautam Adani's advantage. The treasury benches reacted angrily to Rahul Gandhi's criticism, with law minister Kiren Rijiju pleading with him to refrain from making 'wild claims.'