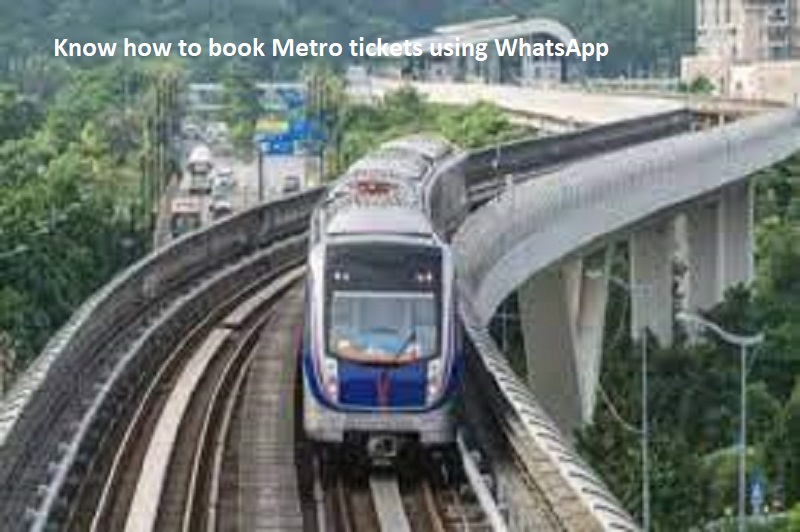 Mumbai: Mumbai Metro announced that passengers can now book their tickets on WhatsApp. Mumbai Metro also shared a video tutorial for the ticket booking process on WhatsApp.
The 2A and 7 lines of the Mumbai Metro were inaugurated last month by Prime Minister Narendra Modi. The two new lines make up a 35-kilometre elevated corridor that runs across suburban Mumbai from Andheri to Dahisar.
Also Read: World Test Championship 2021-23: ICC announces date and venue 
Steps to book tickets on WhatsApp:
Text a 'Hi' on the WhatsApp number 967000-8889.
An instant link for purchasing tickets will then be sent to them.
Following payment, the QR code will be sent, which must be authenticated at the Automated Fare Collection gate before entering the platform.
The QR code will provide access to information about the journey, including the kind of ticket (single or return), origin and destination, fare, and the date and time the ticket was issued.
The city that is always on the move now doesn't need to stop for anything. Not even tickets. Say "Hi" for convenience.#whatsappeticketing #eticketingservice #eticket #metroeticket #onlineticket #booknow #bookyourticket #mumbaimetroone #mumbaimetro #haveaniceday pic.twitter.com/rojFb0kqB6

— Mumbai Metro (@MumbaiMetro01) February 7, 2023