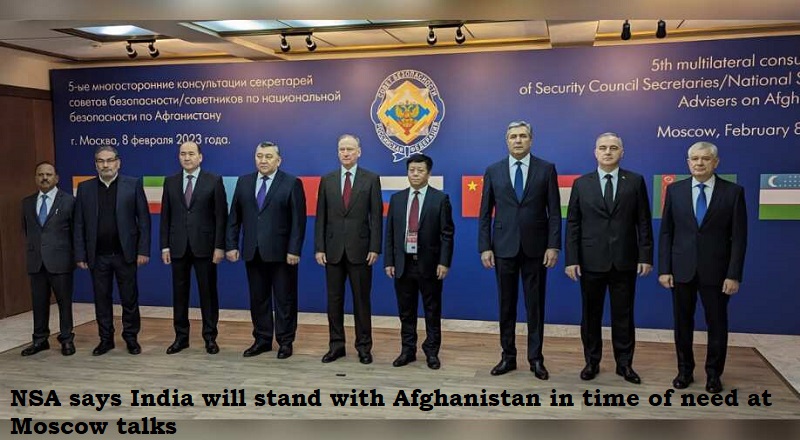 On Wednesday in Moscow, during the 5th National Security Advisers Meeting on Afghanistan, National Security Advisor Ajit Doval emphasised India's commitment to the Afghan people.
In his speech, the NSA emphasised the special bond that has existed between India and Afghanistan throughout their shared history, as well as the fact that New Delhi places a high focus on meeting the needs of the Afghan people.
Security chiefs from India, Iran, Kazakhstan, Kyrgyzstan, China, Tajikistan, Turkmenistan, and Uzbekistan participated in the meeting, where they reviewed a variety of topics relating to Afghanistan, including the security situation and humanitarian concerns the nation is currently facing.
Doval emphasized India's efforts to support Afghanistan, including the delivery of 40,000 metric tons of wheat, 60 tons of medicines, 500,000 Covid-19 vaccines, winter clothing, and 28 tons of disaster relief.
He also mentioned the scholarships granted to 2,260 Afghan students, including 300 girls, in the past two years as a testament to India's commitment to education in Afghanistan.