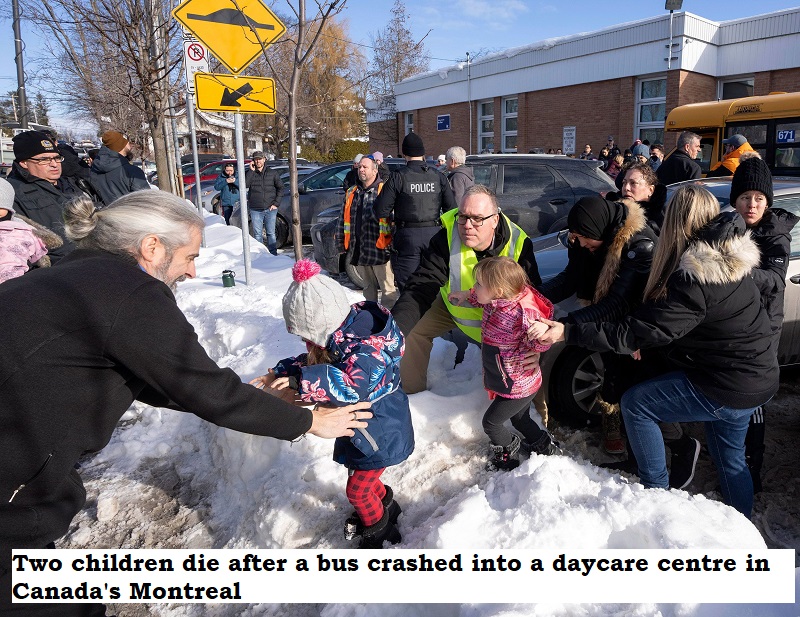 On Wednesday, a bus collided with a daycare facility in Montreal, Canada, killing two kids (February 8). According to emergency personnel, several kids were hurt. The 51-year-old driver was detained on homicide suspicion.
Six children who were taken to the hospital 'are out of danger,' according to Erika Landry, a police spokesperson for Laval, the city where the daycare is located. At the site, Landry informed the media that the motorist had been detained for 'homicide and unsafe driving.'
Justin Trudeau, the prime minister of Canada, expressed his devastation. He said he can't imagine what the families are going through to reporters as he walked through the corridors of the Canadian parliament in Ottawa.
As quoted by the news agency Reuters, Quebec's Families Minister Suzanne Roy said: 'Everyone is terribly saddened by what has occurred. When you leave your children at the daycare for the day, you know that they're in good hands … when an event like that can happen, it shatters us.'