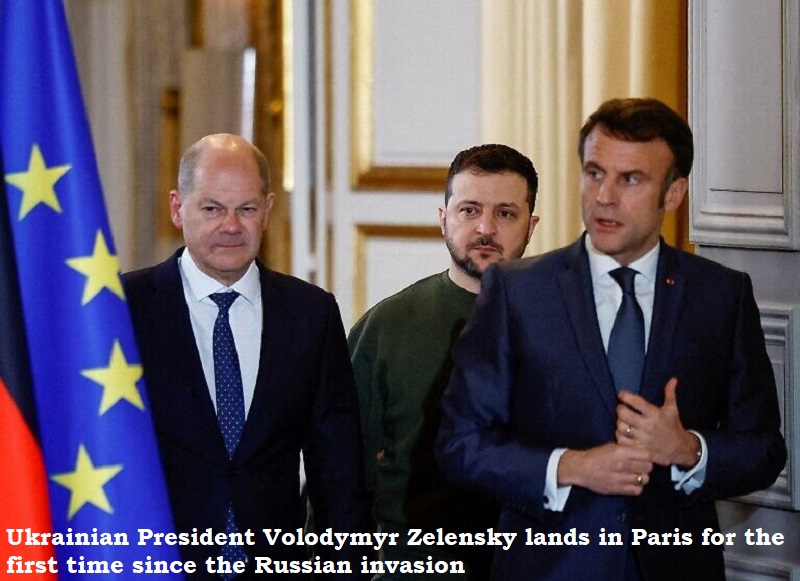 Volodymyr Zelensky, the president of Ukraine, arrived in Paris on Wednesday for the first time since the Russian invasion more than a year ago, according to the AFP news agency.
At a news conference with the German Chancellor Olaf Scholz and Zelensky, French President Emmanuel Macron congratulated Zelensky and reaffirmed that Ukraine could rely on France in its fight against Russia.
'This conflict cannot and must not be won by Russia. We will continue to modify and regulate the required military support to protect Ukraine and its future as long as Russia attacks,' said Macron.
Macron added that France is 'determined to help Ukraine to victory and the re-establishment of its legitimate rights.'
He went on to say that Paris would 'continue its efforts' to deliver arms to Kyiv. Macron assured him that France is determined to help Ukraine to 'victory.'
Zelensky arrived at Paris Orly airport in a UK government aircraft after attending meetings in London.