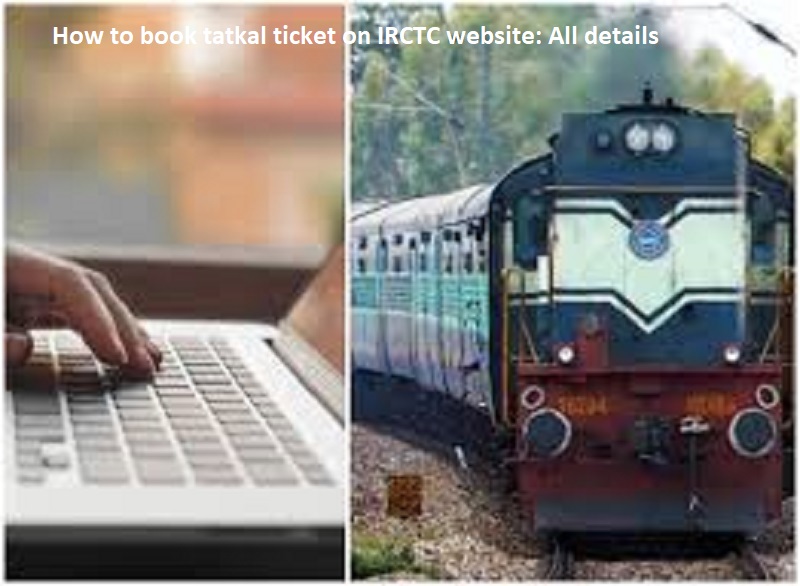 New Delhi: The Indian Railways has introduced tatkal ticket booking for last-minute passengers. Under this scheme, the Indian Railways Catering and Tourism Corporation (IRCTC) allows passengers to book train seats a day before their travel. In this tatkal ticket booking scheme, one  can book tickets for immediate travel plans.
Indian Railways offers tatkal booking of train tickets for almost all trains across all reserved classes. The national transporter offer limited seats under Tatkal bookings. The booking window for AC class tickets (2A/3A/CC/EC/3E) will open at 10:00 AM. Tatkal tickets for non-AC classes (SL/FC/2S) can be booked from 11:00 AM onwards.
Also Read: Vistara Airline announces new international flight service 
The IRCTC charges an extra fee for the tatkal train ticket bookings. IRCTC imposes 30% of the basic fare for all travel classes, except for second class (sitting) and has a fixed rate of 10%.
Steps to book Tatkal train tickets on IRCTC website:
Visit the IRCTC website- irctc.co.in
Log in with your IRCTC user ID and password.
Then Click on the 'Book Ticket'.
Select the 'Tatkal' booking type and fill in all the details including source station, destination station, and travel date.
Select your preferred train and class for your journey.
Enter the passenger details.
Then, review the fare and other details, and then click on the 'Proceed to Payment'.
Make the payment using a credit card, debit card, net banking, UPI, or other available options.
Confirm the booking.
Download the e-ticket.
Here is how to book Tatkal train tickets on IRCTC app:
First install the IRCTC app on smartphone.
Open the app and Log into your IRCTC account.
Then, elect the 'Tatkal Booking' option.
Select the train and date.
Fill in the passenger details.
Select preferred seat class and berth type.
Review ticket fare
Make payment with credit card, debit card, or net banking.
Check the payment status and download the tickets once it gets confirmed.