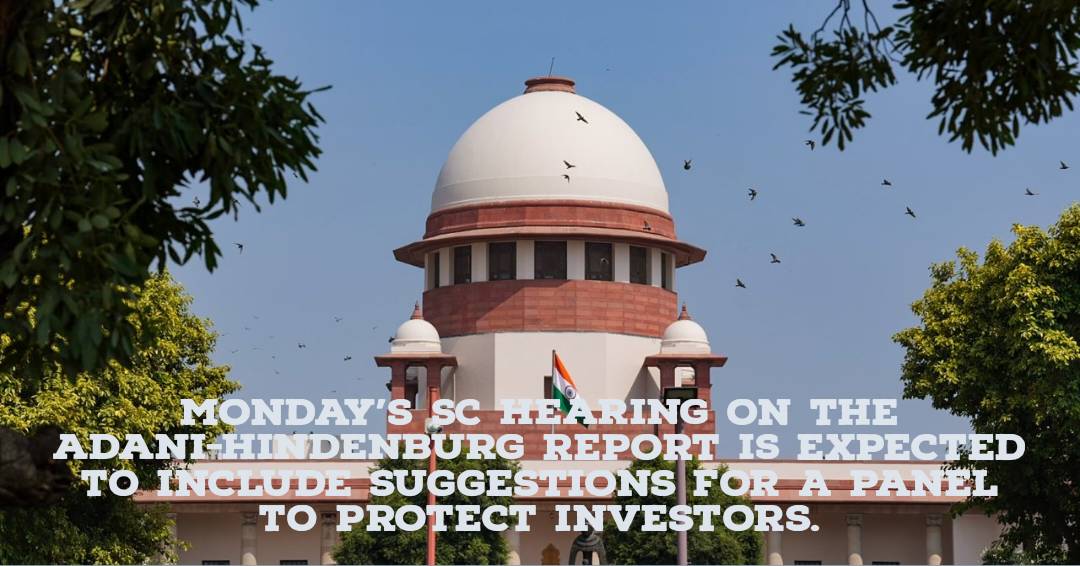 On Monday, the Supreme Court will hear requests for a review into the Hindenburg report on the Adani Group.
The US-based short seller claimed that the Adani Group, owned by Gautam Adani, had engaged in stock manipulation and other irregularities in its report.
The highest court has recommended setting up a group of subject matter experts and others to establish strong regulatory measures to safeguard investors.
The research by Hindenburg Research, which recently caused the corporation to experience a severe stock market crisis, now seems to be having less of an influence.
Following the release of the study, panic selling over the following two weeks reduced the market value of Adani Group by $100 billion. The Adani Group equities are still heavily down, but the market's overall loss has decreased thanks to this week's robust rally.
A political uproar was also brought on by the study, with opposition parties calling for a Joint Parliamentary Committee (JPC) investigation into the accusations made against Adani.
The Adani Group, meanwhile, has denied the claim of stock manipulation and stated that it has 'no substance.'