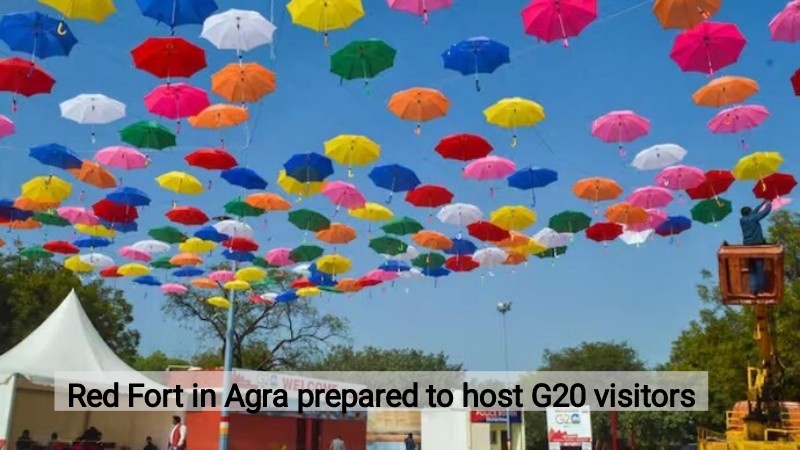 The Red Fort in Agra is prepared to host visitors from G20 nations this weekend. On February 11 and 12, Agra Fort will be closed to the general public in order to host cultural programmes for the guests in the Diwan-e-Aam.
Although the Diwan-e-Aam of the Agra Fort has previously hosted Aga Khan Award ceremonies, the Taj Mahal's 350th anniversary celebrations, etc., sources claim that this will be the first time that 3-D projection mapping is done there.
On the evening of February 11, a unique light and sound show has been planned in the fort, during which the Agra Fort will narrate its history using laser lights. Following that, a cultural evening modelled after Jodhpur will be held inside the fort.
According to a senior administrative official who spoke to India Today, the Hotel Taj Convention is making preparations for the G20 guests' food and other needs, and a digital method will be used to inform them of the menu. Visitors will be able to access information about regional cuisine through the QR code.
Similar to this, the QR code will also contain information about the gifts. This task has been delegated to the MSME department. For dinner and lunch, G20 visitors will also be able to sample Braj, Western Uttar Pradesh, Bundeli, and Awadhi cuisines.