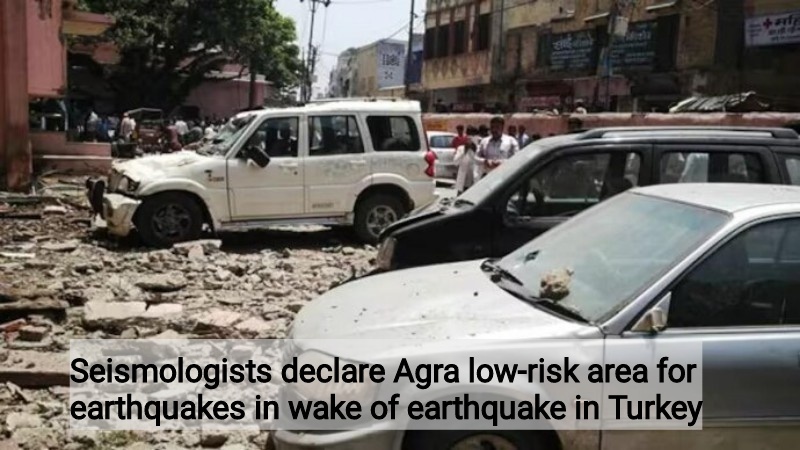 Seismologists in Agra claim that the city is a low-risk area for earthquakes despite the fact that the death toll from the deadly earthquakes in Turkey-Syria is rising daily.
According to Dr. Birbal Singh, a seismologist, Agra lies between Zones 3 and 2. Only weak earthquakes are likely to strike this city in such a scenario. According to him, Agra is situated in the Indo-Gangetic Plain, which has been noted as a region with stable seismic activity.
He also mentioned how infrequent and weak earthquakes occur in this region. Furthermore, there are no significant tectonic shifts or volcanic activity in the area that could cause an earthquake.
The devastating earthquakes in Turkey and Syria, which claimed more than 20,000 lives, stunned the entire world. By providing aid to the victims right away, Prime Minister Narendra Modi won praise from people all over the world.
On Wednesday, a team of 60 soldiers from the Army Field Hospital of Agra flew to Turkey in a C-130j Super Hercules aircraft to help earthquake victims by managing a 30-bed field hospital.
According to a senior official who spoke to India Today, the team has brought along cutting-edge medical supplies and equipment, including ventilators, oxygen, generators, cardiac monitors, X-ray machines, and CT scanners. This team also includes members from the orthopaedic surgical team, medical professionals, and critical care specialists.