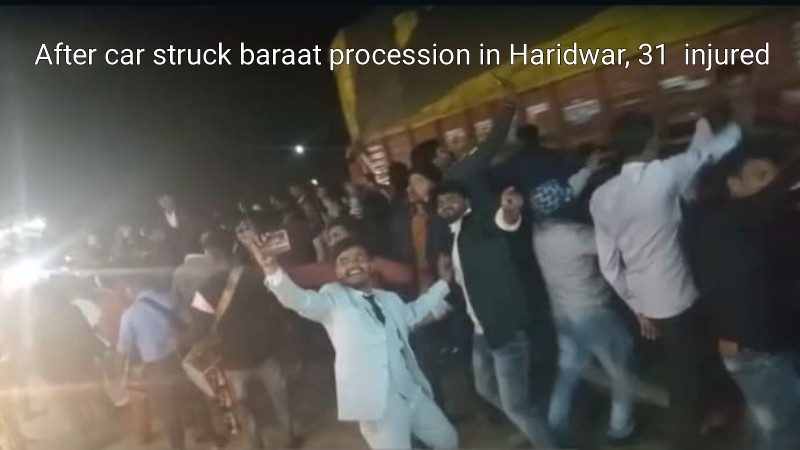 In a horrifying incident, a car ran over a wedding procession in Haridwar, Uttarakhand, on Friday, killing one person and injuring 31 others. While the majority of patients have been released, two are in critical condition.
A wedding procession that was dancing on the road was struck by a Scorpio that was allegedly travelling at a high speed in the Bahadarabad police station area. When the police arrived, they transported the injured to three hospitals close by.
After the collision, witnesses claim to have grabbed the car driver and thrashed him. Later, the driver was also taken into a nearby private hospital.
The driver claims that while the wedding procession was in motion, he attempted to apply the brakes but unintentionally depressed the accelerator, which resulted in the accident.
According to Swatantra Kumar Singh, superintendent of police, the driver, who was accompanied by a person, is being treated by a doctor. He added that the medical report of the accused could show whether the driver was intoxicated at the time of the collision.