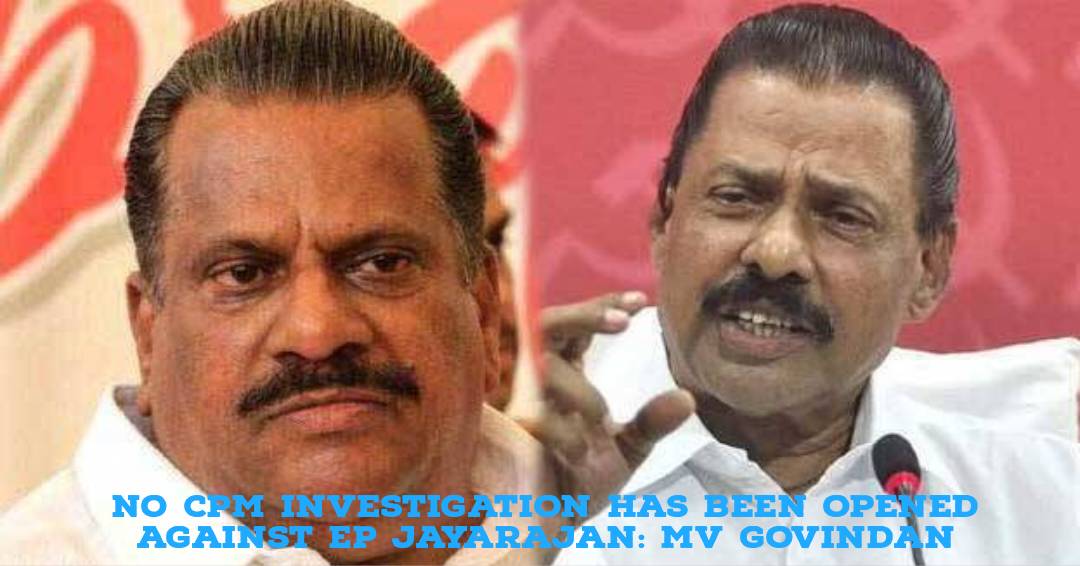 On Saturday, CPM State Secretary MV Govindan confirmed that the party would not look into claims of financial misconduct against LDF Convenor EP Jayarajan.
He said that the media had created the situation.
In the CPM state committee meeting, E P Jayarajan responded to the accusations made earlier by senior leader P Jayarajan in an emotional speech. Later, he posted on Facebook and threatened legal action against the media for fabricating stories meant to smear him.
Prior to that, P Jayarajan made severe accusations against his namesake during the state committee meeting in December regarding the funding and use that went into the 'illegal' construction of the Ayurvedic resort, in which his wife Indira and son Jaison had stakes.
In response to the accusations, EP Jayarajan recently asserted that he had no business relationships with the Vaidekam Resort in Kannur's Morazha Village.