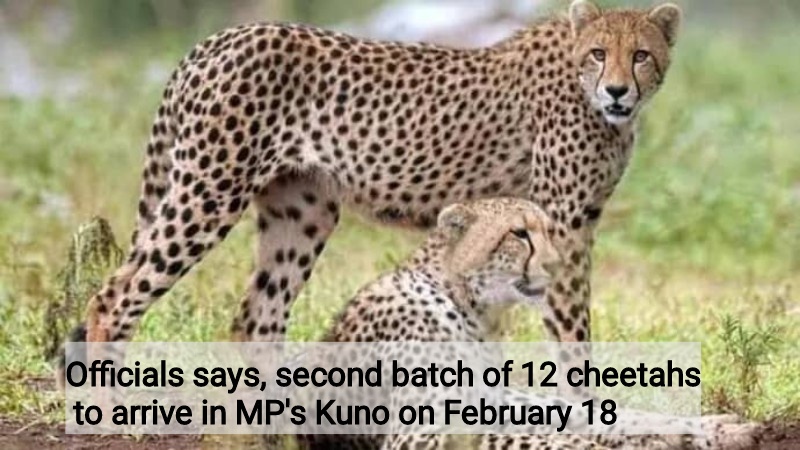 Six months after eight of the spotted cats were released into the reserve, a second group of 12 cheetahs from South Africa are scheduled to arrive in Madhya Pradesh's Kuno National Park (KNP) on February 18, according to a senior forest official.
On February 18, 12 additional cheetahs will be brought to KNP, according to current plans, Principal Chief Conservator of Forest (wildlife) J S Chouhan told PTI.
He claimed that the cats would be flown from South Africa to Gwalior and then moved on to Kuno. The official claimed he had no idea how many of the batch of 12 cheetahs were males and how many were females.
According to the rules, the cheetahs will be quarantined for a month, he said.
On September 17, the day before his 72nd birthday, Prime Minister Narendra Modi let the first group of eight cheetahs—five females and three males—into a quarantine enclosure at the Kruger National Park.
Before being fully released into the wild, the first group of cheetahs is currently in hunting enclosures at the park.
Almost seven decades after the cheetah went extinct in India, the species is now being reintroduced. In 1947, the last cheetah in the nation died in the Korea district of what is now Chhattisgarh, and the species was officially deemed extinct in India in 1952.