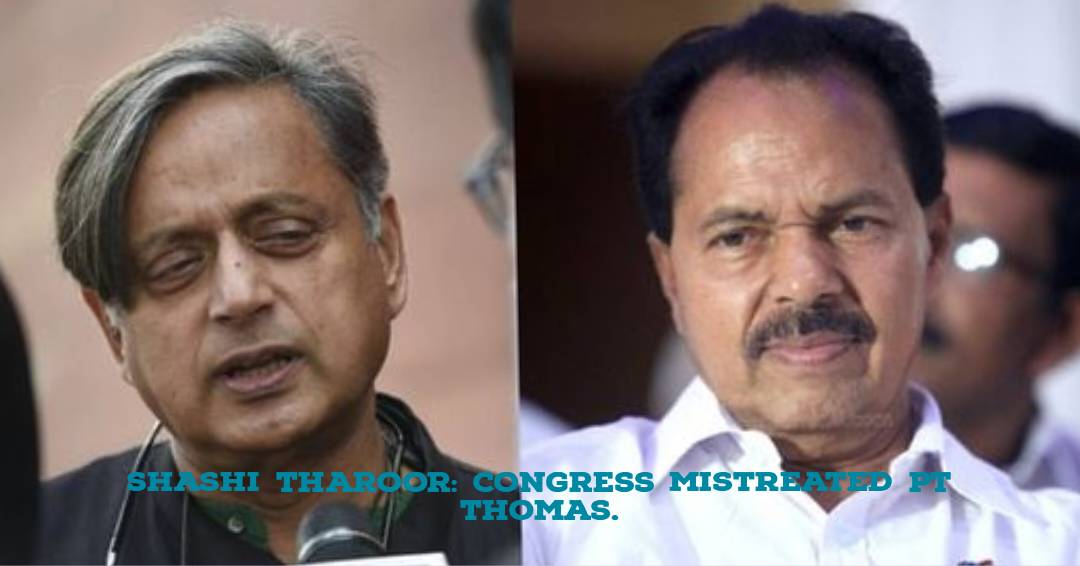 Shashi Tharoor, a member of parliament from Thiruvananthapuram, claimed on Saturday that the Congress party had done the late P T Thomas, a great injustice.
'It was shocking to discover that PT (Thomas), despite five years of excellent work, was not given a seat by the party. He was always an advocate for the environment and nature' Tharoor remarked.
He added that P T Thomas' denial of a seat in the 2014 Lok Sabha elections was due to his steadfast stance on a number of issues, particularly the preservation of the Western Ghats.
After giving the keepsake 'Ente Priya PT' (My Dear PT) to Indian diplomat and historian Venu Rajamony, he addressed the crowd.
In addition to others, the programme put on by Friends of PT and Nature featured participation from P T Thomas' wife Uma Thomas, a legislator, and poet R K Damodaran.
The date of P T Thomas's passing is December 22, 2021. He had been receiving cancer treatment.
In 1991, 2001, and 2016, he was elected to the Assembly from Thodupuzha, and in 2021, he was elected from Thrikkakara. He won the 2009 elections and represented Idukki in the Lok Sabha.
Thomas was a fervent supporter of protecting the environment. Even though the Gadgil Commission's (Western Ghats Ecology Expert Panel) findings faced fierce opposition from a number of sources, he had backed it.