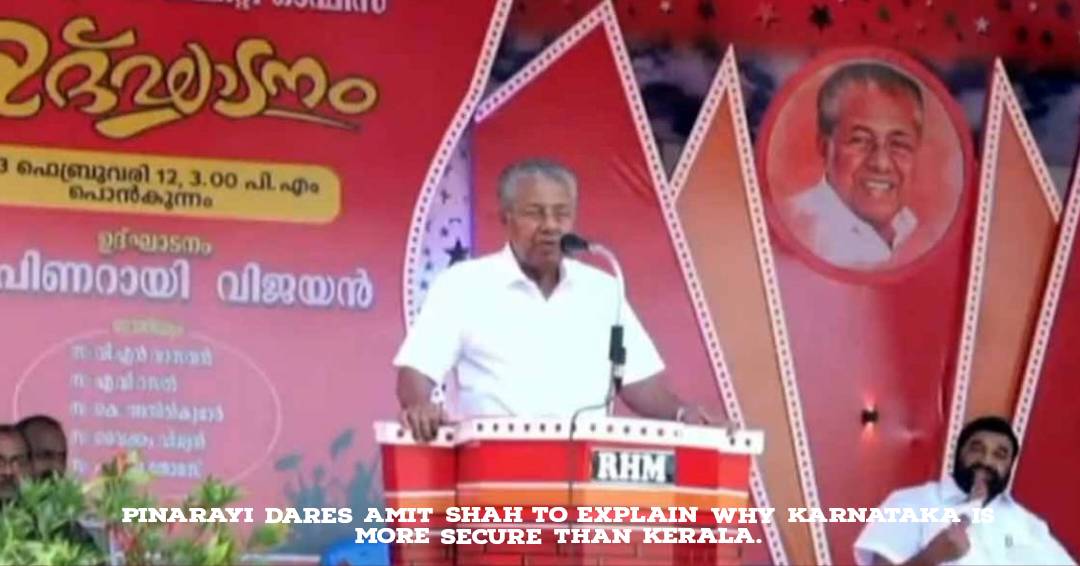 Kerala's Chief Minister Pinarayi Vijayan has challenged Union Home Minister Amit Shah to provide more context for his cryptic remark about the state's safety and secularism.
Amit Shah spoke to the neighbouring state of Kerala while attending an event in Mangaluru on Saturday, adding, 'need I say more?'
Shah's cryptic statement didn't sit well with Pinarayi, who pressed him to elaborate. 'He was discussing leading a calm life. What peril did he perceive in Kerala? At a CPM event on Sunday in Vazhoor, Pinarayi posed the query.'
'In Kerala, as provided by the constitution, people of all faiths live in harmony. But does Karnataka have a similar situation?' said Pinarayi.
'In Karnataka, Christians and other minorities have experienced repeated attacks. On the other hand, Kerala does not have communal issues.'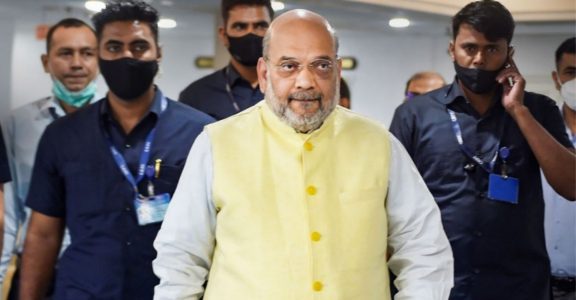 'Okay, if he was advising them to emulate Kerala. But he didn't mean it that way. He needs to finish his sentence.'
'Sri Ram Sena is known; it is located in Karnataka. In Mangaluru, they have started a wave of extensive attacks. On Christmas Eve 2021, the Sangh Parivar vandalised a 150-year-old Christian church in Karnataka. Can the BJP-led administration put a stop to that?' He queried.
Another term in office for the BJP, led by Narendra Modi, 'would be terrible for the country,' says Pinarayi. The next general elections are scheduled for May 2024, and the BJP administration has been in power since 2014.
In the approaching assembly elections in Tripura, the Kerala chief minister explained why his party would collaborate with its bitter adversary, Congress. Since 2018, the BJP has been in power in Tripura, and Prime Minister Narendra Modi recently criticised the CPM-Congress coalition. The PM had said that the wrestlers from Kerala had become friends with people from Tripura.
'I don't believe Narendra Modi has memory loss,' Pinarayi shot back. Before the BJP had any power there, he claimed, the Congress launched vicious attacks against the CPM in Tripura. He did, however, add that in order to defeat the BJP, such state-level partnerships were required.