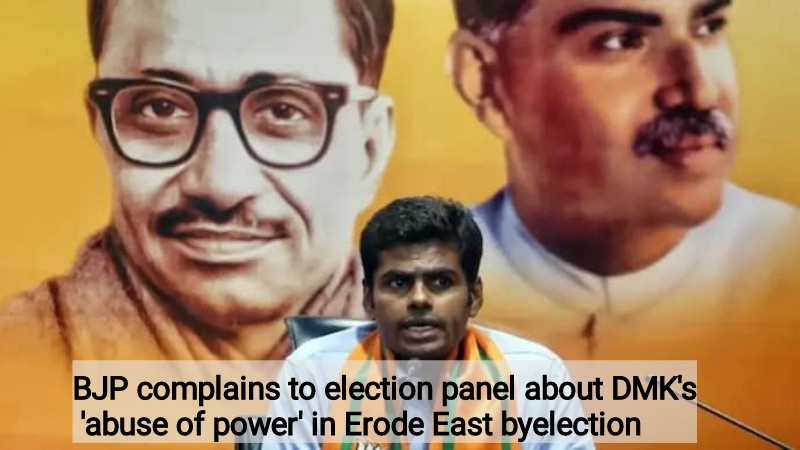 The Bharatiya Janata Party (BJP) chapter in Tamil Nadu lodged a complaint with the Chief Election Commissioner on Tuesday, accusing the DMK government of 'money distribution' and 'abuse of power' to sway the Erode East bypoll.
K Annamalai, the state president of the BJP, urged the Election Commission to act right away to ensure free and fair by-elections.
Despite holding office for 22 months, Annamalai claimed in his letter that the DMK government has 'no developmental works to their name' and that it is 'pinning its hope on the money' to win.
The BJP leader also brought up an alleged audio clip in which a man identified as DMK minister KN Nehru was heard discussing money distribution in the Erode East constituency with a second individual, who was allegedly Congress candidate EVKS Elangovan. The DMK leaders, on the other hand, asserted that the video had been 'doctored.'
Annamalai also brought attention to the Election Commission's flying squad, which is in charge of overseeing polling place violations, regarding the confiscation of tokens from a car belonging to a purported DMK official. He also claimed that the DMK members gave each voter 2 kg of meat as a 'bribe.'
'The State Election Commission is yet to take action against the complaint submitted by BJP Tamil Nadu and has done nothing significant to stop the ruling DMK from the blatant abuse of power,' said BJP's state chief.
The Erode East Assembly constituency's by-elections will take place on February 27. The results will be announced on March 2.