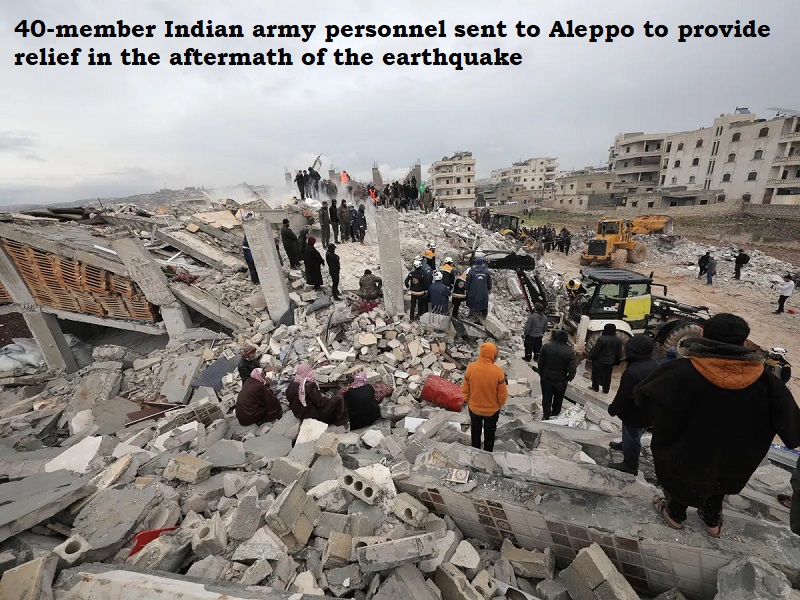 40 members of the Indian army have been sent to Aleppo as UN peacekeepers in response to a request for aid from the Syrian government to help with the earthquake's aftermath. The Indian team will make several visits to deliver meals, medical supplies, clothing, and other aid that has been given by the Indian government and the international community.
The UN Disengagement Observer Force (UNDOF) mission, which is stationed along the Area of Separation (AOS) between the limits of the occupied Golan Heights (by Israel) and Syria, is where the Indian team is now serving as UN peacekeepers.
180 individuals from the Indian Army have been dispatched to support the mission's logistics.
The Indian government approved the proposal for Indian Army personnel stationed in UNDOF to provide direct assistance.
On 15 February, the first convoy transported relief material consisting of rations and medicines, pooled from the Indian Govt and the international community to Aleppo in Syria. The relief material has been handed over to representatives of the local administration at Aleppo.