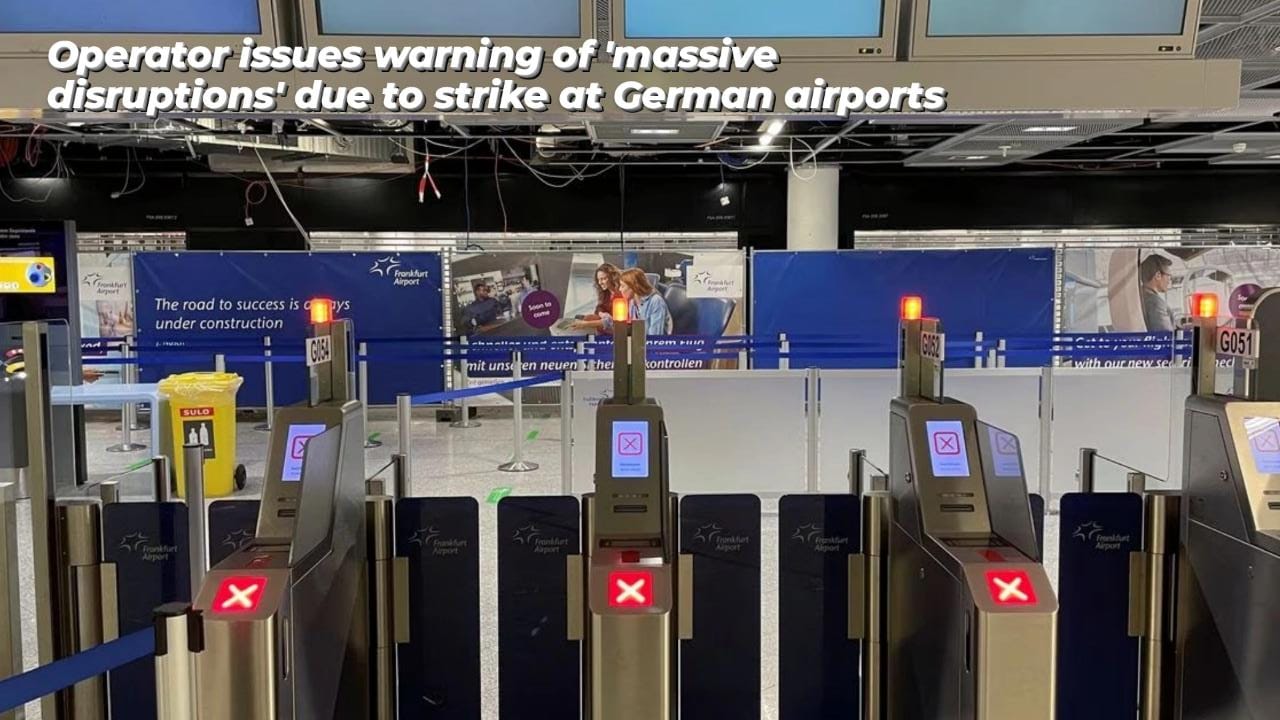 The operator of Frankfurt Airport, the largest airport in the nation, warned on Wednesday that strikes scheduled for seven German airports on Friday will cause "massive disruptions," setting the stage for yet another day of travel disruption brought on by wage disputes.
As a result of the lack of progress in collective bargaining, the German trade union Verdi called on employees at the airports in Frankfurt, Munich, Stuttgart, Hamburg, Dortmund, Hanover, and Bremen to participate in a 24-hour strike on Wednesday.
Accordingly, there will be significant air traffic disruptions on February 17, 2023, according to Fraport, the airport's operator. In 2022, Frankfurt airport served more than 48 million passengers.
It added in a statement, advising travellers to stay away from the airport that day, that all operations enabling full flight operations would be suspended at the airport as a result.
According to Verdi, which claimed that it had provided advance warning about the strike so that customers could find alternate options, the strike is anticipated to have an impact on domestic travel in particular.