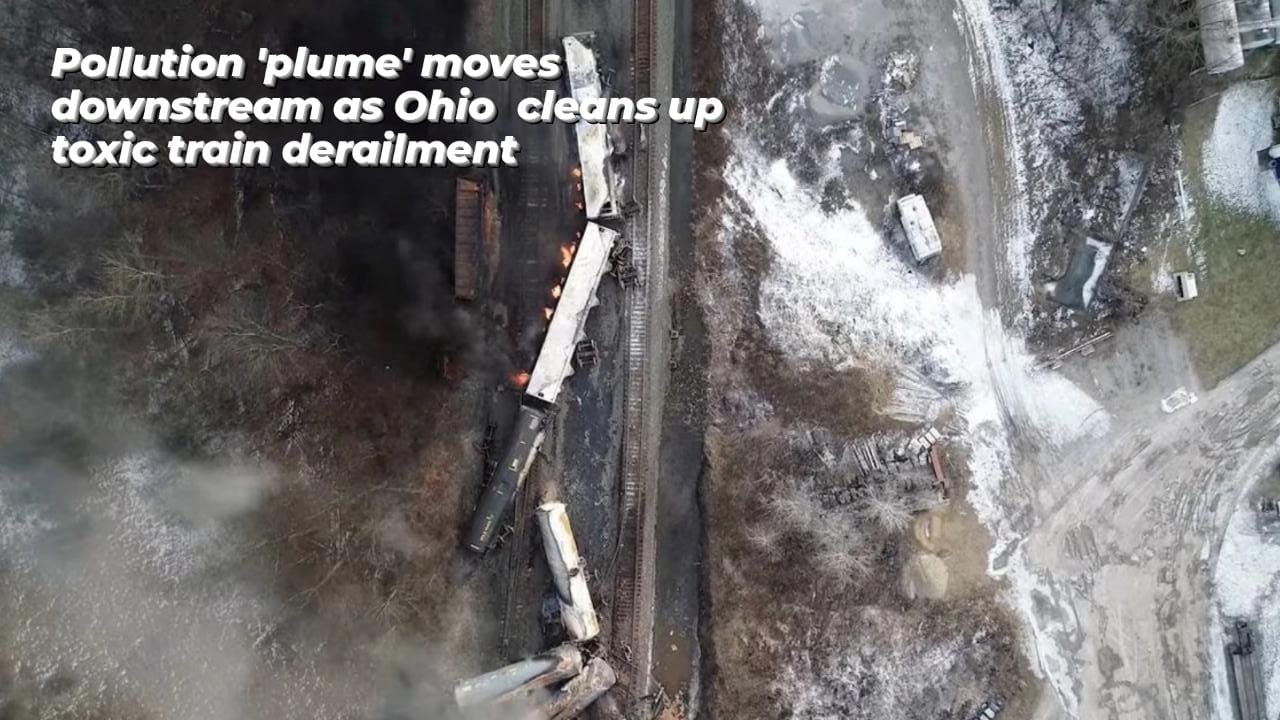 While residents and onlookers questioned the health effects of the pollution that spilled into the Ohio River, Ohio Governor Mike DeWine said on Tuesday that cleanup is moving quickly after a train carrying toxic materials derailed in Ohio 11 days ago.
On February 3, a train operated by Norfolk Southern Railroad derailed, causing a fire that resulted in a smoke cloud over East Palestine, Ohio, and forcing thousands of residents to leave their homes. On February 8, Governor DeWine declared that residents could go back to their houses after railroad workers removed a hazardous chemical from five tanker cars and burned it off.
While DeWine claimed that the pollution did not pose a serious threat to the five million people who depend on the river for their drinking water, he and several other Ohio health and environmental officials advised residents using private wells close to the derailment to only use bottled water at a press conference that was held in the afternoon.
Reporters pressed DeWine and other officials about headache complaints from some residents and their worries that the railroad or the government were not being completely honest with them about the pollution and potential risks.