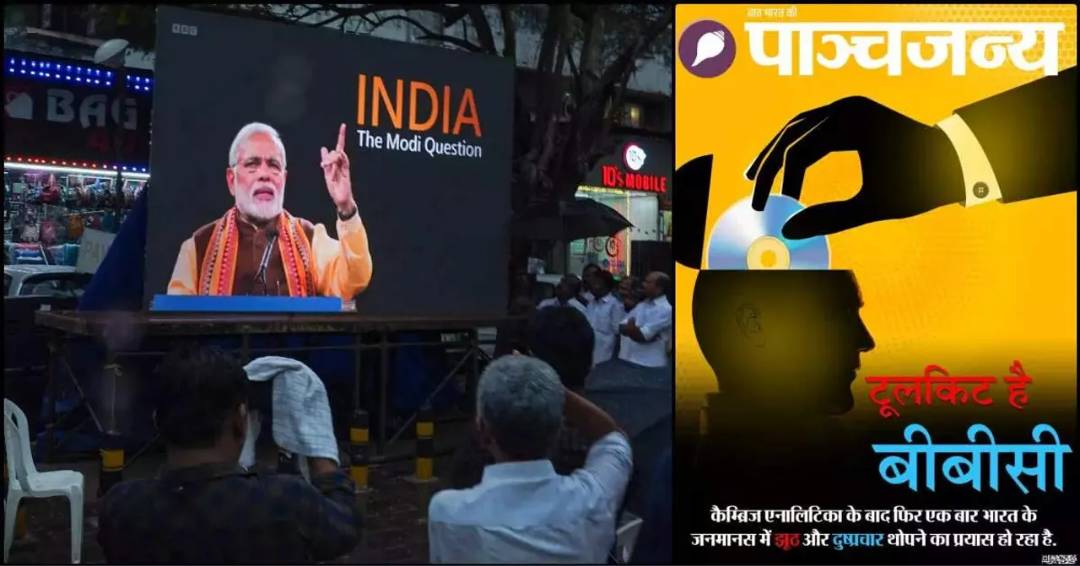 The Supreme Court was being used as a 'tool,' says the weekly magazine Panchjanya, which is affiliated with the Rashtriya Swayamsevak Sangh, in response to the Supreme Court's notice to the Centre regarding appeals of its order to block social media links to the BBC documentary on the 2002 Gujarat riots.
India: The Modi Question, a BBC programme, examined the 2002 post-Godhra riots and the Gujarat government's involvement under then-Chief Minister Narendra Modi.
The Supreme Court was established to protect the interests of our nation, but it is now being used as a tool by India's opponents in their attempts to clear their path, according to an editorial in the Panchjanya that cited the Supreme Court notice to the Center regarding the BBC documentary.
The magazine mentioned in an editorial that after efforts to 'save' terrorists in the name of human rights and making 'hurdles' in the way of the nation's development in the name of the environment, it is now being tried to give forces opposed to India the right to spread propaganda against it within India.
The editorial described the BBC broadcast as 'wrong' and 'based on fiction,' calling it 'propaganda' to malign India.
The editorial also made note of the fact that, in accordance with Indian law, the Supreme Court is funded by taxes and serves the interests of the nation.
The Panchjanya editorial attacked the Supreme Court harshly and added that all anti-national forces abuse 'our democracy, our compassion, and our civilisational ideals' to their benefit.
The Supreme Court rebuffed a request last week for a total ban on the BBC in India for airing a contentious documentary, calling the petition 'totally misconceived' and 'completely meritless.'
In April, a new batch of petitions against the government's decision to prohibit the documentary will be heard.