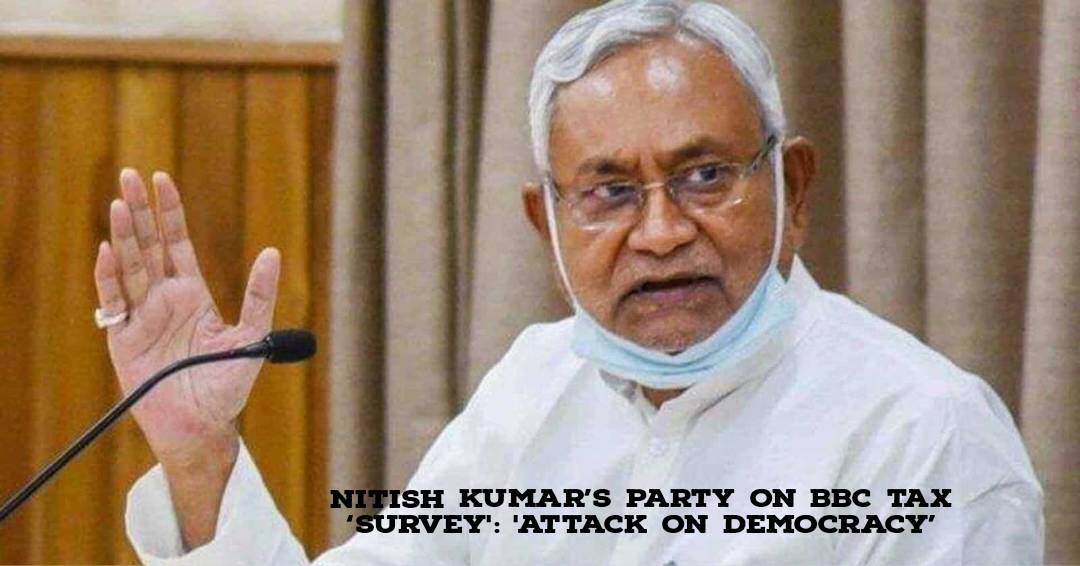 JD(U) spokesperson Sunil Singh blamed the Central government for the nearly 60-hour-long I-T survey, claiming that this operation was a result of vengeful politics.
The central government, he claimed, 'misuses central agencies like Income Tax, CBI, and ED out of political vendetta' as seen by the I-T raids on BBC.
He added, 'The press is a fourth pillar of democracy, and the BBC is a press. The Central government is to blame for this operation, which represents an assault on democracy.'
On Thursday night, the I-T survey on the BBC premises in KG Marg and Kalina Santacruz in Mumbai came to a conclusion.
The UK-based broadcaster's offices were investigated by I-T officials in relation to allegations of willful disregard for Indian laws, including transfer pricing regulations and the illegal diverting of earnings.
The JDU leader responded by saying that people are keeping an eye on it and will respond to the Central government when it is suitable.
But, he stated that Nitish Kumar, the chief minister of Bihar, possesses all the necessary traits to be prime minister.
'People all around India support Nitish Kumar, and they want him to be prime minister because he possesses all the necessary traits. But Nitish has often stated that in 2024 he will lead the united opposition and bring about the ambition of the people for a 'BJP-Mukt Bharat,' ' Added he.