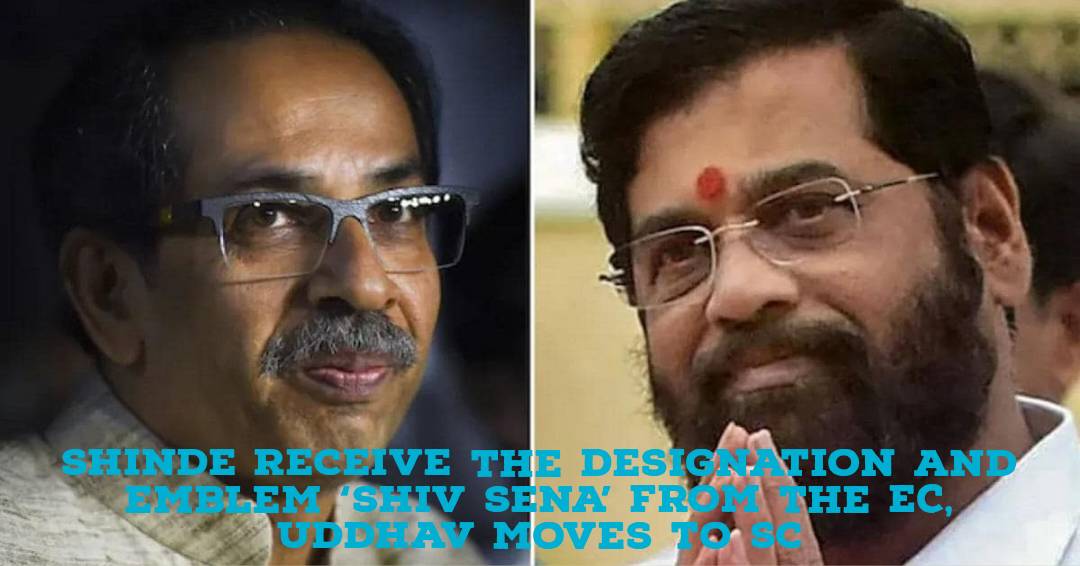 The Election Commission gave the organisation led by Maharashtra Chief Minister Eknath Shinde the name Shiv Sena and its election symbol bow and arrow on Friday, dealing a severe blow to Uddhav Thackeray.
The three-member Commission unanimously decided to allow the Thackeray faction to keep the name Shiv Sena (Uddhav Balasaheb Thackeray) and the election symbol of the flaming torch, which were granted to it in an interim order last year, until the conclusion of the state's ongoing assembly byelections. This decision followed a six-month-old petition filed by Shinde.
Balasaheb Thackeray's supporter Sanjay Raut called the Commission's decision to recognise the Shinde faction as the real Shiv Sena a 'murder of democracy' and declared that his party would 'go to the people' in response. Shinde hailed the EC decision as a 'victory of truth and the people as well as blessings of Balasaheb Thackeray.'
Balasaheb Thackeray created the party in 1966 on the tenets of justice for the sons of the soil, and this is the first time the Thackeray family has lost control of it.
Eventually, the party made Hindutva its core doctrine and collaborated with the BJP until 2019, when Uddhav Thackeray ended the partnership in order to create the government with the support of the NCP and the Congress.
In June of last year, Shinde parted with Thackeray and partnered with the BJP to create the administration.