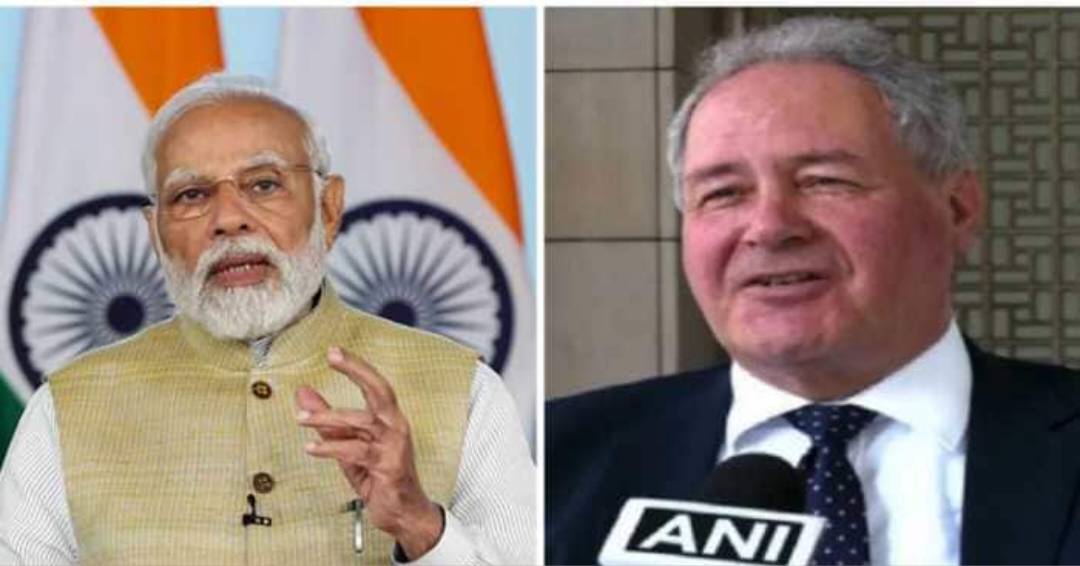 British MP Bob Blackman described the BBC documentary on Prime Minister Narendra Modi as 'propaganda video' and a 'disgraceful piece of shoddy journalism,' adding that it should never have been made public and that it overlooked the 'all-important fact' that the Indian Supreme Court had examined the allegations made against Modi in connection with the 2002 riots and determined that there was not a shred of evidence to back them up.
In an interview with ANI, Blackman also discussed the subject of 'the evaluation of the British Broadcasting Corporation's (BBC) tax affairs' in relation to the Income Tax department's investigation at its headquarters in India, adding that 'this is nothing new and has been going on for quite some time.'
He claimed that the BBC and the Indian income tax authorities have held discussions and that the broadcaster must abide by all applicable laws and guidelines.
As the Chief Minister of Gujarat in 2002, Narendra Modi did his best to try and appeal for calm amid the riots, says Blackman, a member of the ruling Conservative party and the MP for Harrow East.
Blackman called the BBC programme a smear and said it is regrettable because it appears that the BBC has an intention to sour relations between the UK and India. 'I think it's really unfortunate.'
The British government views India as a strong friend and ally, and the two nations are currently negotiating a trade agreement. He noted that anything that scuppers the negotiations is deeply regrettable.
The Indian government, according to the British MP, has transformed the nation's economy under PM Modi, and it is on course to overtake the United States as the world's largest economy.
The BBC video on PM Modi, was 'full of innuendos' and produced by an outside organisation under the British broadcaster's supervision, says Blackman.