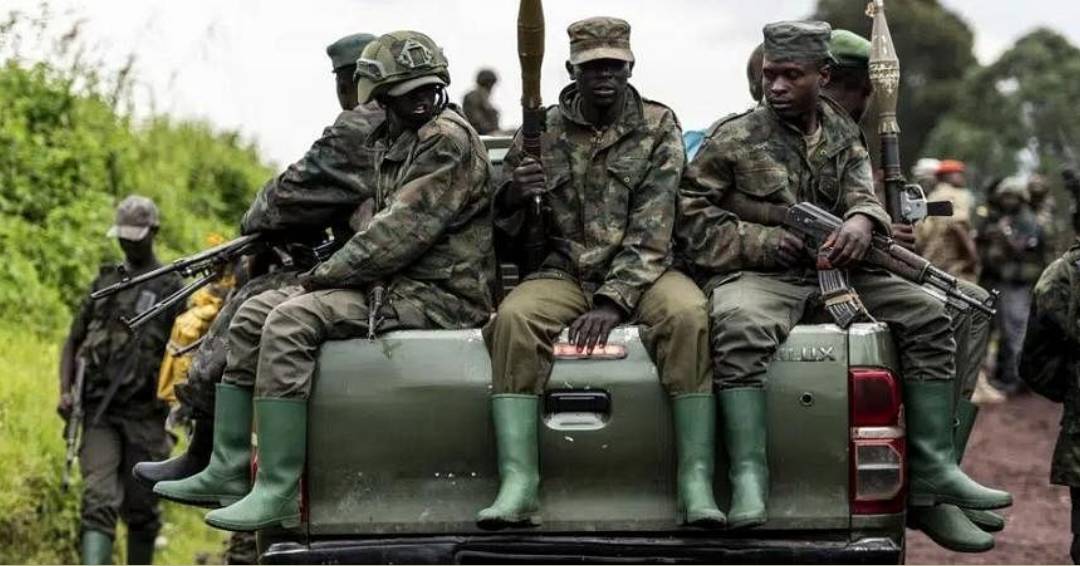 Amnesty International reported Friday that during attacks in the eastern Democratic Republic of the Congo in November, M23 rebels sexually assaulted over 60 women and girls.
The rights group referred to the actions as 'war crimes' and claimed to have 35 victim and eyewitness testimonials.
It said in a statement that they 'may constitute crimes against humanity.'
The majority of the attacks took place in Kishishe, a village located about 100 kilometres (62 miles) north of Goma, the provincial seat of North Kivu.
Hundreds of thousands of people have fled their homes as a result of the M23 rebels' occupation of large areas of the North Kivu province and their approach on Goma since late 2021.
In November 2021, the M23, a Tutsi-led organisation whose name stands for the 'March 23 Movement,' came out of hibernation. The M23 charged that the DRC had broken a promise to incorporate its fighters into the army.
It then defeated state forces in a series of wins.
The United States and other western nations, as well as independent UN experts, endorse Rwanda's alleged assistance for the group, which is what the DRC accuses its smaller neighbour Rwanda of doing.
Rwanda disputes the charge.
This week, the United Nations reported that M23 rebels had killed at least 171 civilians in Kishishe and the adjacent villages in November while also sexually assaulting 27 women and girls.
Amnesty reported on Friday that the attacks between November 21 and November 30 had resulted in the rape of at least 66 women and girls.
After seizing control of Kishishe, parties of M23 fighters reportedly went house to house, summarily executing any adult males they came across and raping dozens of women, including in gangs, according to survivors and witnesses who spoke with Amnesty International.
Amnesty presented excerpts from the traumatic testimonials it collected from rape survivors in a three-page pamphlet.
According to one of the victims, their assailants said they belonged to the Democratic Forces for the Liberation of Rwanda (FDLR), a branch of the Rwandan Hutu extremist groups responsible for the 1994 Tutsi genocide.
The M23 has emphasised the FDLR and the threat it poses to Congolese Tutsis more and more.