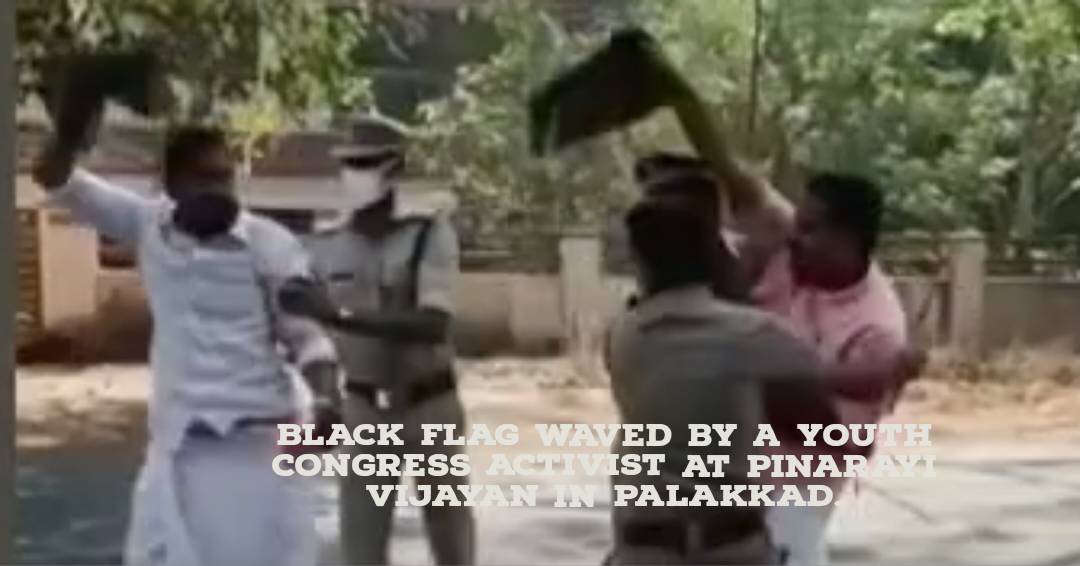 A Youth Congress activist was apprehended here on Saturday after he hoisted a black flag in the direction of Kerala Chief Minister Pinarayi Vijayan.
When the Chief Minister's convoy travelled through Chalissery in the Palakkad district to attend an event, the activist waved the black flag and yelled anti-government remarks.
He was quickly taken from the scene and apprehended by police.
The chief minister flew from Nedumbassery to Palakkad in a helicopter in anticipation of protests. Around 1.5 kilometres separated the helipad from the location of the programme.
In light of the CM's visit and the current demonstrations by opposition parties against the state budget measures, security was increased in numerous areas of the district.
Police reported that four members of the Youth Congress had been detained in Chalissery earlier in the day as a precaution. They stated that they were released following the Chief Minister's scheduled programme.
In a show of protest last week, members of the Youth Congress flew black flags in the direction of Vijayan at several points in the Ernakulam district in response to the state government's reluctance to withdraw the budget proposal to tax petrol.