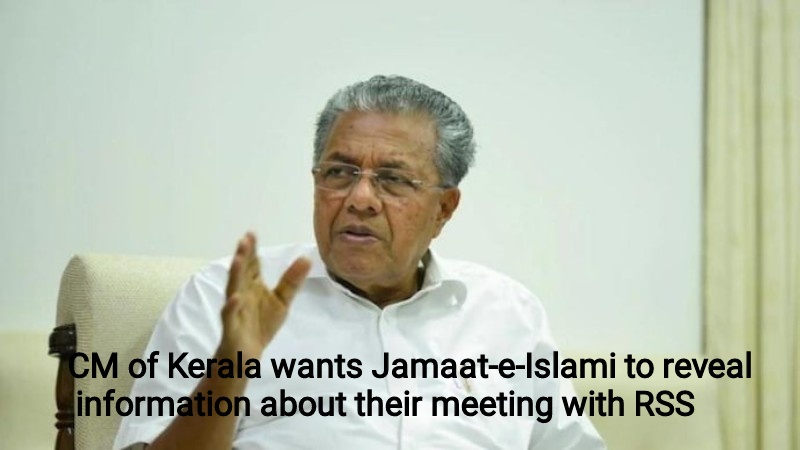 Pinarayi Vijayan, the chief minister of Kerala, has criticised the Jamaat-e-Islami for meeting with the RSS and demanded that the Muslim group make public what was discussed there.
In a Facebook post, Pinarayi Vijayan stated that the Muslim group's claim that there should be dialogue despite their differences with the Sangh Parivar 'exposes its hypocrisy.'
'It is strange to argue that the discussion was held to present the basic issues faced by the Indian minorities before the RSS, which controls the country's administration. Who gave the Jamaat-e-Islami the right to talk on behalf of all minorities? Whatever be the content of the discussion, it is not to help the minorities,' he said.
'…How can secularism and the protection of minorities be possible if they negotiate with such people?' Vijayan asked.
'There is no need for more proof that these two organisations are of the same mind in suppressing secularism and democratic values,' he added.
One of the organization's office holders revealed the discussions had been about mob lynching and the suppression of the nation's marginalised groups nearly a month after they had taken place.