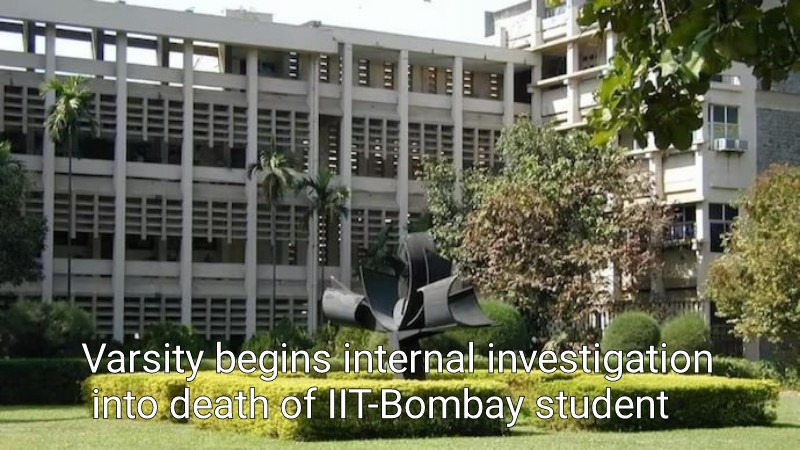 Subhasis Chaudhuri, the director of the Indian Institute of Technology in Bombay, informed the faculty and students that the university had launched an internal investigation into the death of Darshan Solanki.
On the IIT Powai campus, Darshan Solanki, 18, is said to have died after jumping from the seventh floor of a dormitory building. He was a first-year student in the B.Tech (Chemical) programme from Ahmedabad.
The Scheduled Caste community member's family accused IIT Bombay of discriminating against Solanki and suspected foul play in his death. The IIT Bombay administration, however, has denied accusations of caste discrimination at the school and stated that early feedback from the deceased's friends suggested there was no discrimination.
Subhasis Chaudhuri, the director of IIT Bombay, announced the formation of an internal investigation committee in the meantime, but he steadfastly declined to comment on the circumstances surrounding Solanki's death until the police report or the conclusion of the university's inquiry committee.
'The Mumbai Police and IIT Bombay are both actively investigating into the environment, incidents, reasons behind the tragic death of Darshan. The police has interviewed a large number of people, and has taken Darshan's phone and laptop for forensic analysis. We are waiting for updates from the police on the cause,' the IIT-B director said in an email.
'In parallel, we have started our own investigation headed by Prof. Nand Kishore, who till recently was our Chief Vigilance Officer, and is experienced in these matters. The committee includes SC/ST student cell members including both faculty and students, some of the student mentor coordinators and the In-charge Chief Medical Officer of our hospital,' it added.
'The committee is actively meeting everyone who might have relevant information. If you have any information that you believe may be relevant, please reach out to the committee by either meeting any of the committee members, or by emailing Prof. Nand Kishore or to Powai Police,' the email read.