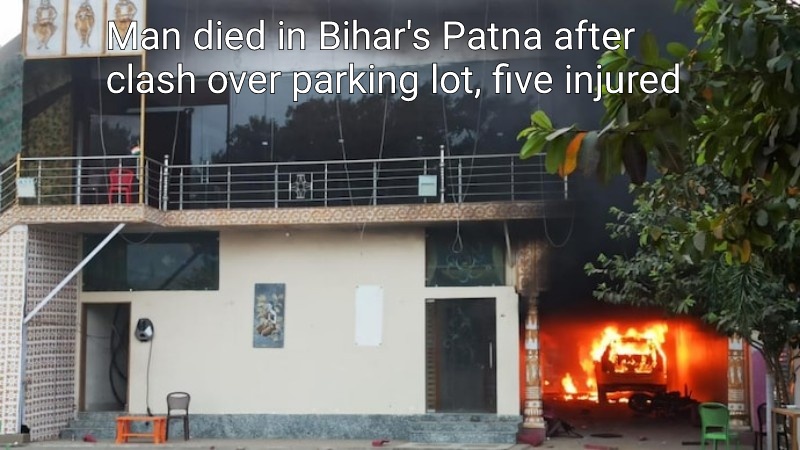 A fight over a parking lot in Bihar's Jethuli village, which is close to the capital city of Patna, resulted in one person being killed and five others being hurt. After a violent altercation between two groups over a parking dispute in the area on Sunday, an angry mob even set fire to a few buildings in the unfortunate incident. The primary accused has been taken into custody, and the situation is reportedly now under control.
The injured were taken into the NMCH and later sent to PMCH for treatment. 'The situation is under control. A search is underway for other accused,' SSP Patna told news agency ANI.
After a deceased person's car was pulled out of the parking lot, shots were fired. According to the allegations, Umesh, the accused, was obstructing access to the parking lot by unloading ballast from his car. A heated argument between the two sides over the alleged obstruction on the way to the parking lot resulted in shooting and aggressive behaviour that ended fatally.
Umesh, the person who was arrested, and his family members are accused of opening fire, inflicting immediate injuries on five people. Chanarik Rai, Munarik Rai, Roshan Kumar, Gautam Kumar, and Nagendra Rai are the names of the injured.