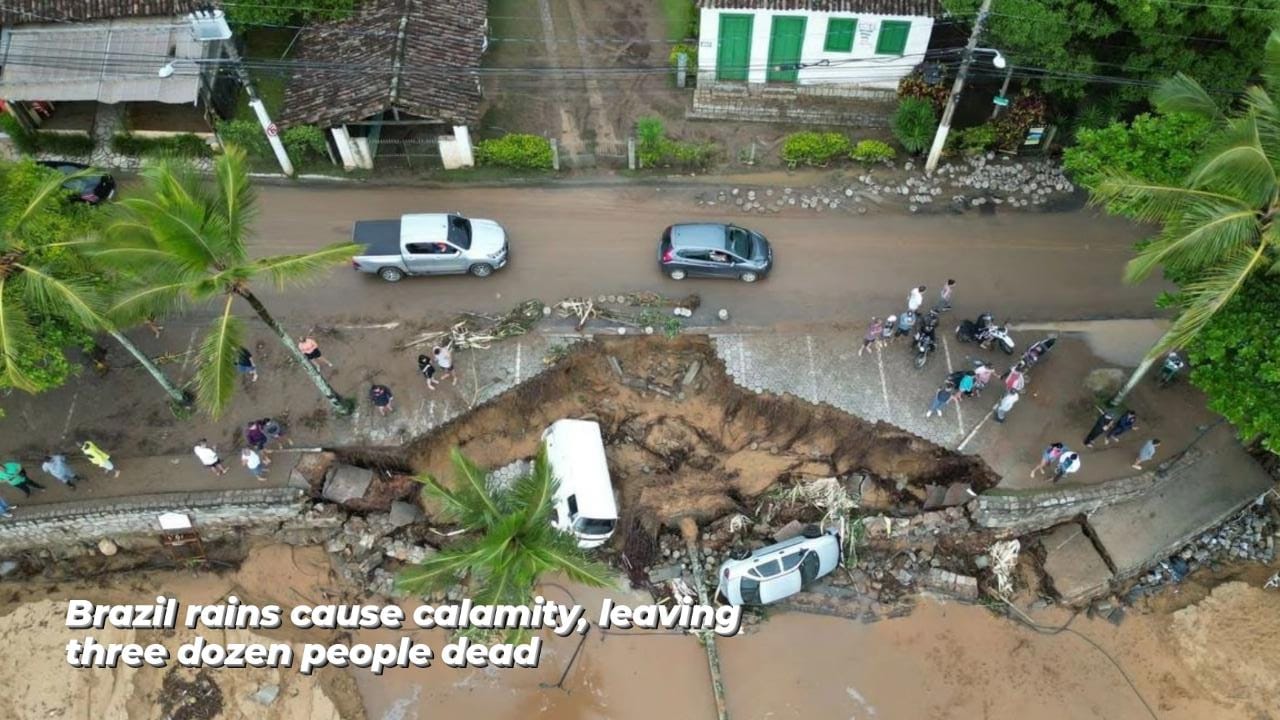 Authorities in Sao Paulo state said on Sunday that flooding and landslides brought on by heavy rains in southeast Brazil's coastal regions have killed 36 people and uprooted hundreds of others.
Rescue workers are still searching for victims, reuniting remote communities, and clearing some blocked roads that have trapped an unknown number of tourists who travelled to Brazil for the Carnival celebrations.
According to weather predictions, persistently heavy rains will challenge the rescue efforts of the civil defence and fire departments in the coastal region of Sao Paulo, increasing the likelihood that more people will perish.