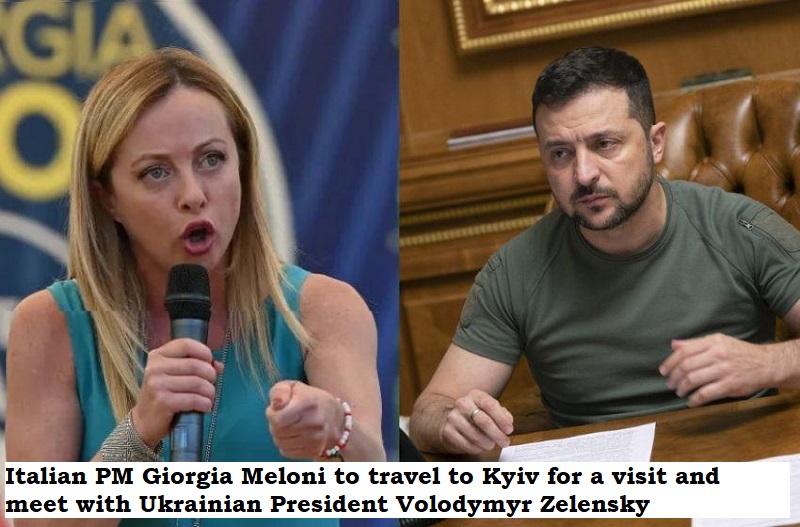 Italian Prime Minister Giorgia Meloni will visit Kyiv on Monday to meet with Ukrainian President Volodymyr Zelensky, according to a Reuters story that cited an unnamed political source (February 20). According to the reports, the person made this assertion on Sunday.
The visit of the Italian prime minister occurs as Russia continues to invade Ukraine and only days before the conflict's first anniversary.
Notwithstanding disagreements on the matter within her right-wing ruling coalition and divided public opinion, Meloni, who assumed office in October of last year, has been a steadfast defender of Ukraine throughout its ongoing crisis.
Earlier this month, Italy and France said that they have finalised technical talks for the joint delivery of a SAMP/T-MAMBA air defence system to Kyiv in the spring of this year. The European-made defence system is said to be the only one that can intercept ballistic missiles.
Additionally, it can also track dozens of targets and intercept 10 at the same time.