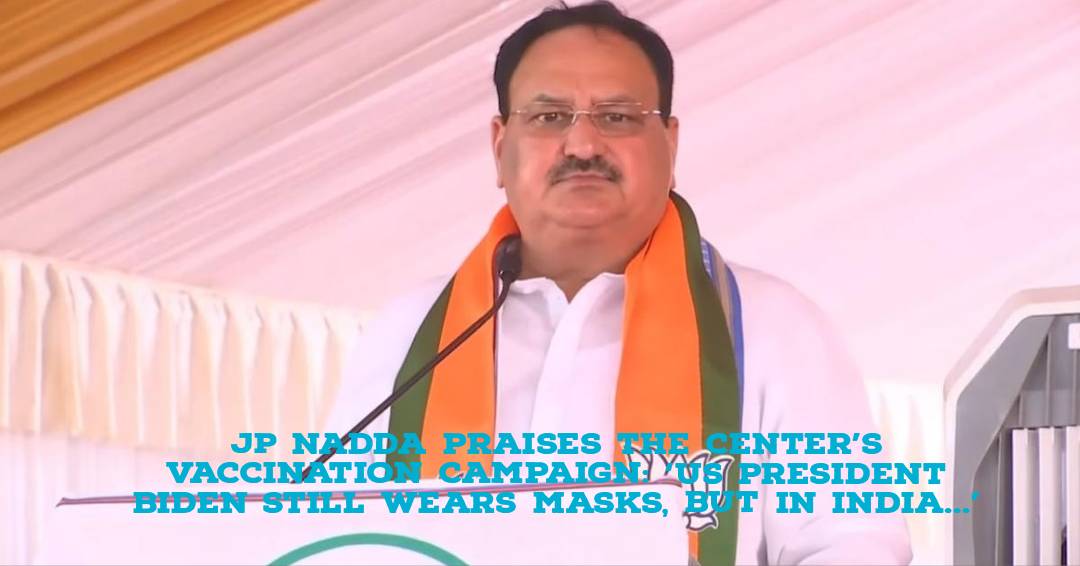 JP Nadda, the leader of the Bharatiya Janata Party (BJP), claimed that US President Joe Biden still wears a mask since the vaccination rate in the US is just 76%, in contrast to India, where Prime Minister Narendra has provided 220 crore free vaccinations so far.
'You must be watching Joe Biden in a mask on television. This is due to the fact that only 76% of vaccines in America have been administered. The immunisation rate is 67%, even in Europe. Nonetheless, I can see that you are all seated near to one another without any face masks. Only since Prime Minister Modi gave us 220 shots, including booster doses,' Nadda praised the Covid-19 vaccination programme at the Center.
Nadda further criticised Congress for its criticism of India's vaccination campaign and charged the party with deceiving the populace.
'Then, Shahi Tharoor used to claim that there have been no vaccine clinical studies and that we are not being utilised as test subjects. Several steadfast Congressmen used to refer to it as 'Modi tika.' How was the Modi tika, I now want to ask them?' the BJP leader stated.
Nadda added that while Congress' leaders hid their vaccinations, the general populace was instilled with a phobia of vaccines.