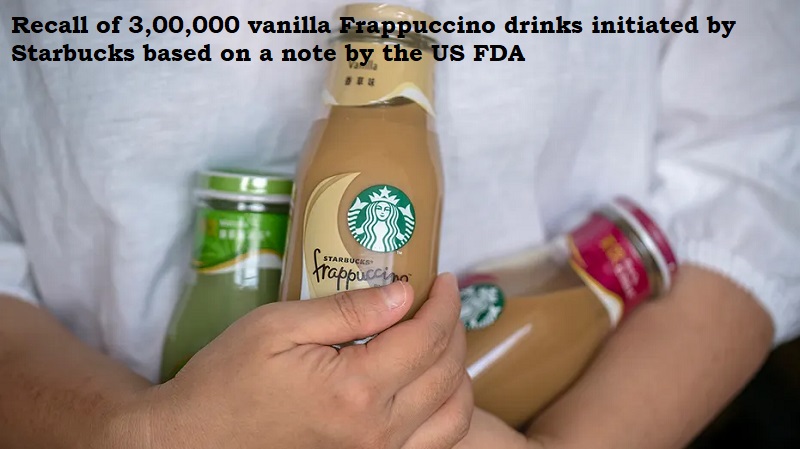 Based on a letter from the US Food and Drug Administration, a voluntary recall of 300,000 vanilla Frappuccino drinks was started on January 28. (FDA).
Following that, based on the FDA's recommendation, PepsiCo recalled more than 25,000 bottles of iced coffee drinks.
The product in question is a 'Class 2 Recall,' which implies that if it is kept on the market, it may result in customers experiencing either short-term or long-term health problems.
The FDA's announcement follows the discovery of glass fragments in the bottles; the incident may have had significant consequences. In order to safeguard consumers from any potential harm, the bottles were subsequently recalled.
It was almost 20 years ago, almost in 1994, when the North American Coffee Partnership (NACP) was formed. The NACP amalgamated the coffee giant brand Starbucks and the beverage mogul PepsiCo. This joint venture allowed Starbucks to provide its coffee expertise while PepsiCo took care of its distribution.
This Joint Venture alone has a 97% market share in RTD coffee.
However, the recent findings by the FDA have pushed back the outflow of their packaged bottles of Starbucks coffee, with further investigations being carried out to look into the problem.