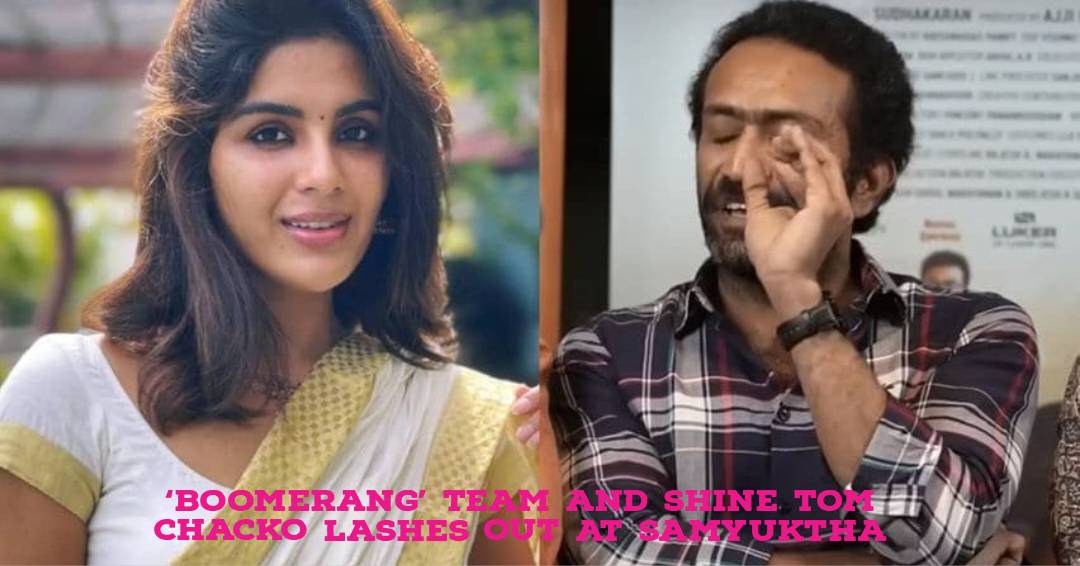 Samyuktha, the lead actress in the upcoming Mollywood film 'Boomerang,' has come under fire from the film's producers for refusing to help with its promotion.
One of the producers said that Samyuktha said she was involved with mass movie releases and that she didn't have time to attend the marketing for 'Boomerang' during a press conference in Kochi.
'Her initial response was that she was no longer acting in Malayalam movies. She continued by stating that she now frequently appears in high-profile films with large budgets and that she is currently shooting a movie with a Rs 35 crore budget. She also mentioned that she needed to maintain her profession,' according to one of the producers. Yet, he went on to say that Samyuktha was completely cooperative during the film's production.
The first person to criticise Samyuktha for choosing not to participate in the movie's promotion was actor Shine Tom. In response to a journalist's inquiry about Samyuktha's choice to remove her caste name (Menon), Shine said that it is of little consequence if one chooses not to finish their work.
'What does it accomplish if you don't participate in movie promotions while removing your cast name? It is the duty of the person who has accepted a job to finish it. What value does it have to be a Hindu, Muslim, or Christian if you can't consider others as human beings', said Shine.