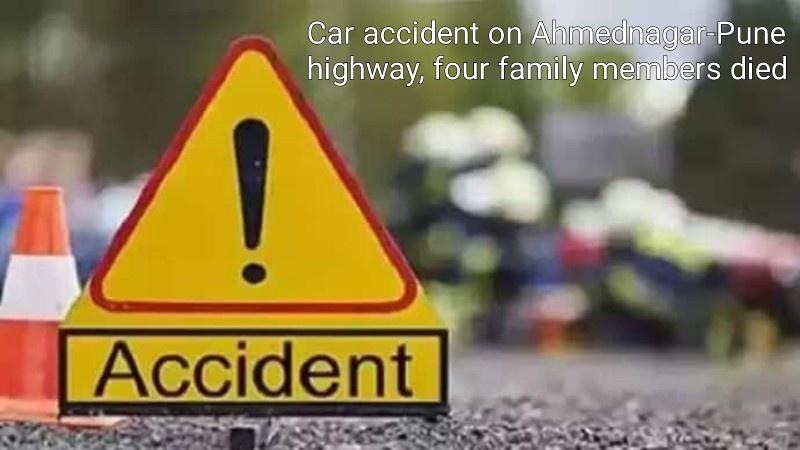 On Tuesday afternoon, a container truck parked carelessly on the Ahmednagar-Pune highway struck a family's car, killing four people, including a two-year-old girl.
Sudam Bhondhve (66), Sindhubai (60), Kartiki Ashwin Bhondhve (30), and Anandi Ashwin Bhondhve (02), all residents of Domari in Patoda tehsil of Beed, were identified as the deceased.
The family's driver of the vehicle also received injuries "Pune was where the family was going. It struck the container that was blocking traffic by being parked on the road near Karegaon (in the Pune district).
'The car's four peoples died on the spot' said a Shirur police station police officer. He stated that there is still investigation going on. In the Beed district, he claimed, Sudam Bhondve oversaw a residential school.