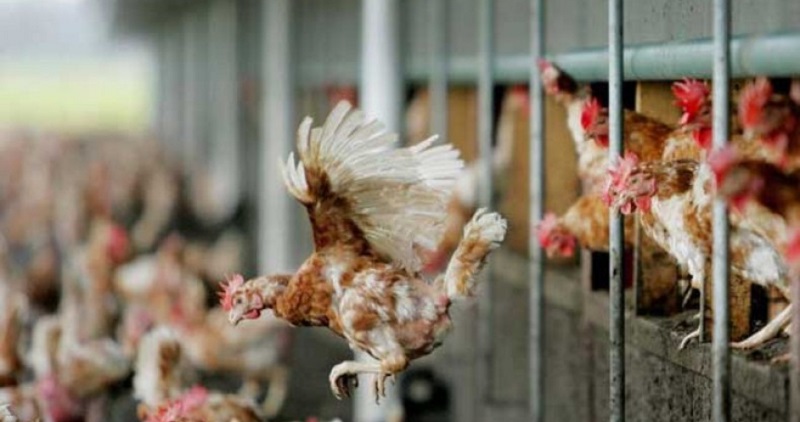 Bokaro: More than 400 chickens died in the last five days in the government poultry farm located in Lohanchal, Sector 12 of Bokaro district in Jharkhand after being affected by Bird Flu, a Kolkata lab has confirmed. The Jharkhand government is on alert after bird flu cases were reported in a government-run poultry farm in Bokaro district, officials said on Tuesday.
The death of the chickens prompted the district animal husbandry department to raise an alert. The people from the animal husbandry department and poultry sector have become active, many teams are investigating the matter. Deputy Commissioner (DC) of Bokaro, Kuldeep Chowdhary has advised people to refrain from eating chicken by holding a meeting. According to sources, in Room Number 2, 298 Kadaknath and in Room Number 3, 186 Rhode Island Red chickens have died. Kolkata's lab has confirmed bird flu.
District animal husbandry officer Manoj Kumar Mani said, 'The Animal Husbandry Department team from Ranchi has taken samples of dead chickens and sent them to Kolkata and Madhya Pradesh for investigation. Two species of chickens – Kadaknath and RIR are kept on this farm. Chickens are dying in both species. Bird flu has been confirmed in the investigation'. Avian influenza, commonly called bird flu, is an infectious viral disease of birds (especially wild water fowl such as ducks and geese). Wild birds can carry the virus without showing symptoms of it and transmit it to poultry through their feathers or faeces.