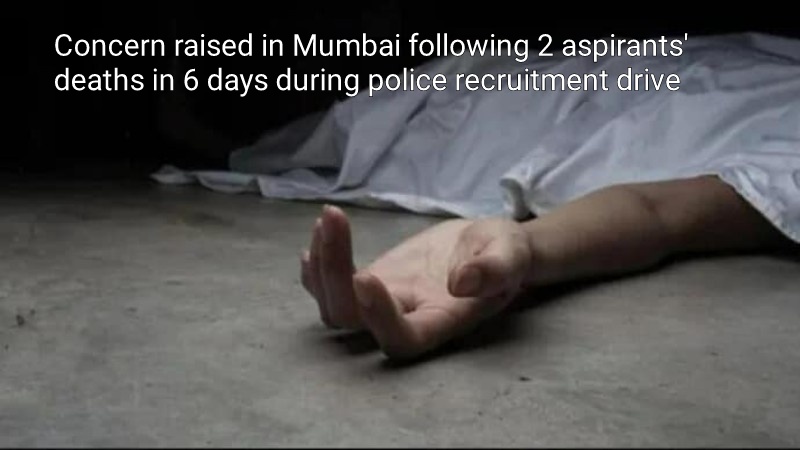 Concerns have been raised in the city following the second incident in six days involving the deaths of two police aspirants who showed up for a physical exam on Tuesday at Mumbai's Kalina University.
Earlier, a 26-year-old candidate from Mumbai's Washim city died on the campus of Kalina University after collapsing during a physical test.
Amar Solanki, a 29-year-old aspirant from Amravati, was the deceased. He died after collapsing in his hotel room after taking a test similar to the one he had just passed.
A case of accidental death was reported to the Mata Ramabai Ambedkar Marg Police Station. According to the initial report, Amar Solanki experienced a heart attack. He had reportedly applied for the position of police driver constable and claimed to be an Amravati resident. He had a field test in Kalina.
He made no complaints of discomfort following the test, according to the police. According to reports, the deceased returned to his hotel room and took a shower.
The friend of Amar Solanki, who was present in the room, reported to the police that Amar Solanki vomited shortly after exiting the shower and then lost consciousness.
After that, he dialled the hotel manager, and the two hurried Amar Solanki to St. George Hospital, where doctors pronounced him dead.