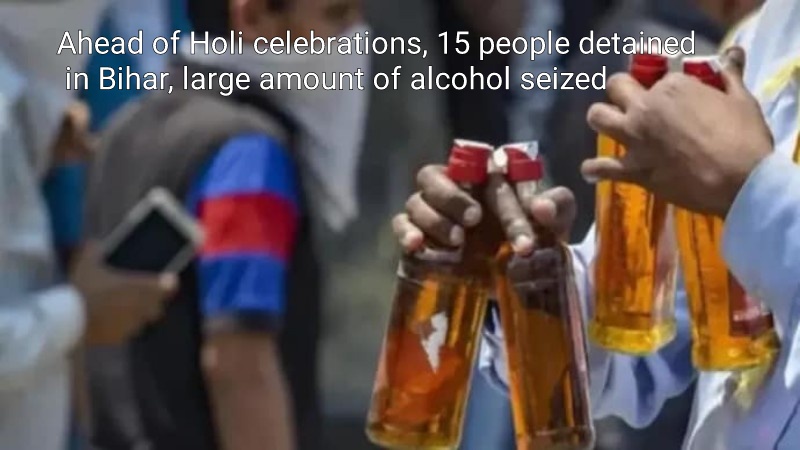 Ahead of Holi, the Bihar authorities have increased their surveillance of alcohol smuggling. The Excise Department has been conducting raids to prevent the smuggling of illegal liquor. The excise department conducted one such raid in Saharsa, where 15 people were detained and copious amounts of alcohol were found on them.
Eight of the 15 people arrested are dealers in liquor. The authorities seized a sizable liquor with domestic and international brands.
Santosh Srivastava, Inspector (Excise), Saharsa, confirmed the arrest in an interview with India Today and stated that the accused have been placed in judicial custody.
Bihar has a ban on the sale and consumption of alcohol since 2016.