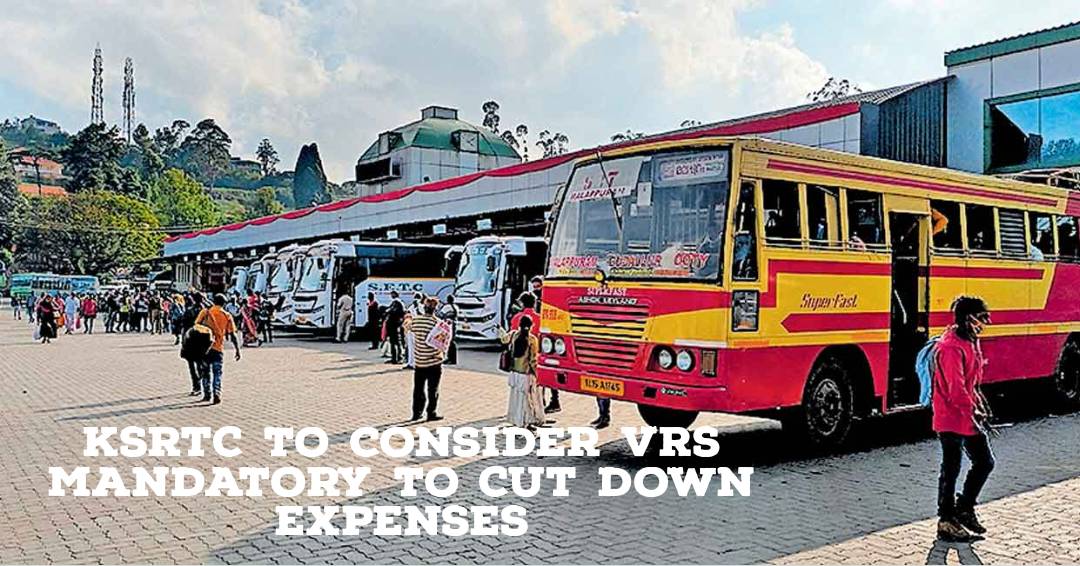 The Kerala State Road Transport Corporation (KSRTC) is proposing to enact a mandatory Voluntary Retirement Plan (VRS) for its employees in an effort to address its financial crisis.
For this, the management has compiled a list of 7,200 employees who are above 50.
Those who choose the programme would receive a minimum of Rs 15 lakh. The remaining benefits will be given following retirement.
If this is adopted, the KSRTC management predicts a savings in salary costs of about 50%.
The KSRTC employs over 24,000 people. The company won't need to go to the Finance Department for salary payments if a few employees are let go through VRS.