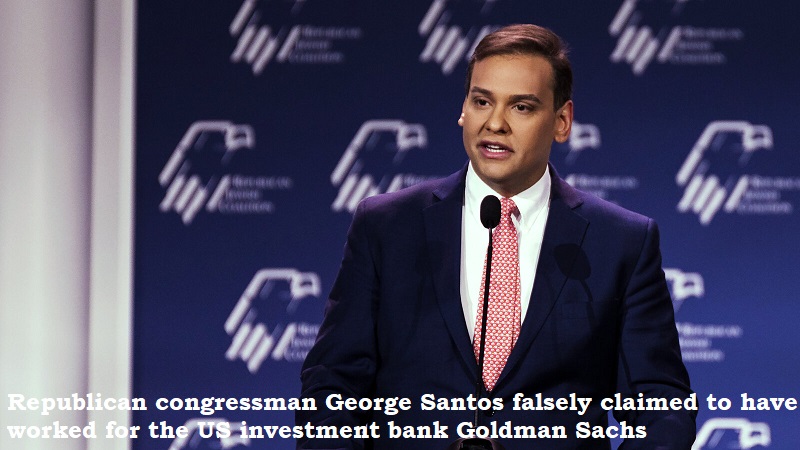 According to newly released audio, Republican congressman from New York George Santos lied about working for US investment bank Goldman Sachs during a court appearance in 2017.
The judge inquired, 'You work for Goldman Sachs in New York.' In the recording initially obtained by Politico, Santos answered, 'Yup.'
This is the first time that definitive evidence has been gathered to refute the frequently repeated untruth told by the Republican while running for office in House in 2020 and 2022.
At that time, he made untrue statements about having graduated from college and working elsewhere on Wall Street, including claiming to be a Goldman Sachs banker on the campaign trail in New York and on a resume released in January by the local Republicans.
It was during his interview with New York Post in December that he claimed that he 'never worked directly' for the firm.
The audio clip of the court arraignment pertained to his court appearance on May 15, 2017, for Gustavo Ribeiro Trelha, a Brazilian national who was arrested the month before for installing a skimming device on an ATM.