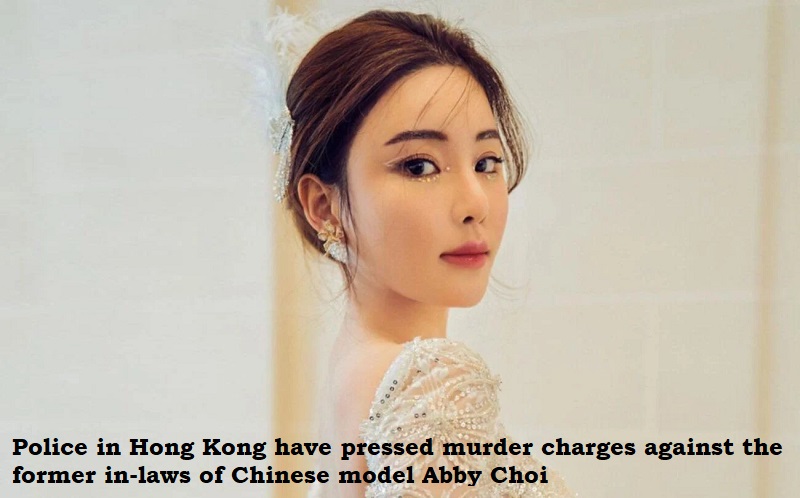 The dismembered body parts and skull of a Chinese model and influencer were discovered in a refrigerator and a pot, respectively, in a village house close to the Chinese border. The police in Hong Kong have now filed murder charges against the model's former in-laws.
The officials claim that her father-in-law and brother-in-law assassinated the model Abby Choi. In addition, they detained Choi's ex-husband and accused him of murder as well. The former mother-in-law is currently charged with perverting the course of justice.
On Monday, all four are anticipated to be presented to the magistrate in a parade. The police detained a second woman on Sunday who was allegedly having an affair with the ex-father in law. She allegedly assisted the other suspects and provided the place to execute the crime.
The gruesome murder came to light after officers discovered Choi's body following a missing persons report.  The authorities suggested that Choi was attacked when she was in a car with a fatal blow to the head.