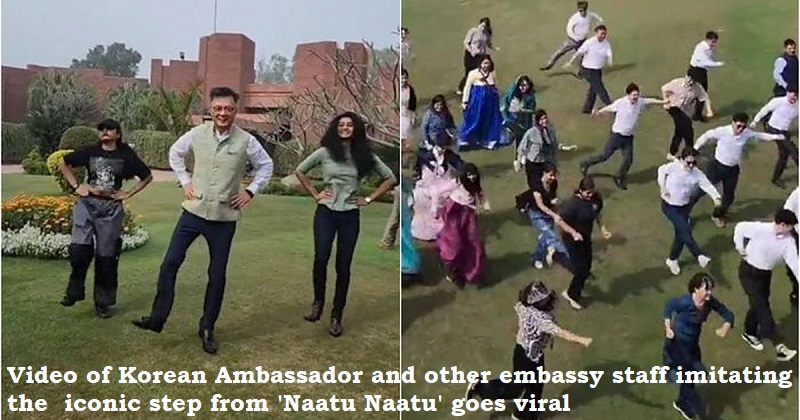 The buzz surrounding SS Rajamouli's 'RRR' and the film's breakout hit song 'Naatu Naatu' won't go away. Since its debut in March of last year, Rajamouli's film has become a global phenomenon, and the smash hit song is largely responsible for this.
Thousands of people recreated the upbeat music online and performed the well-known hook dance, turning it into an internet craze. Even after almost a year, folks are still bopping their legs to the smash hit due to its popularity.
An image of the South Korean embassy has recently become wildly popular on social media. The video shows Korean Ambassador Chang Jae-bok and other embassy staff attempting to imitate the song's iconic step, which features Ram Charan and Jr. NTR.
On Saturday, the Korean Embassy of India shared the video of the embassy staff dancing on the Academy-nominated track and wrote, 'Do you know Naatu? We are happy to share with you the Korean Embassy's Naatu Naatu dance cover.'
The energetic performance has so far garnered 1.4 million views.