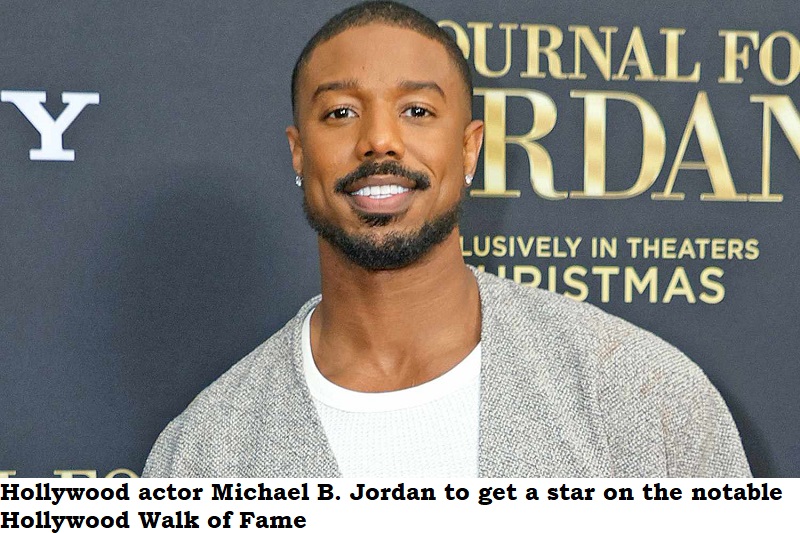 Hollywood actor Michael B. Jordan will receive a star on the illustrious Hollywood Walk of Fame, after FRIENDS actress Courtney Cox. On March 1, the 36-year-old is expected to receive a star on the Hollywood Walk of Fame.
An ex-classmate who used to tease the actor as a child was waiting to interview him on camera when the actor attended a Creed III fan screening on Thursday. The Morning Hustle presenter Lore'l approached the actor for an interview and stated they go 'all the way back to Chad Science Academy in Newark.' The actor said, 'Oh yeah, I was the corny kid, right?'
During the interview, Lore'l revealed that she used to tease the actor because he shares the same name as NBA legend Michael Jordan.
'We went to Chad Science Academy together in Newark, and to be honest with you, we teased him all the damn time because his name was Michael Jordan. Let's start there, and he was no Michael Jordan,' she expressed.
Jordan didn't initially dream of becoming an actor. In 2015, Jordan told a publication that his mother set his career in showbiz when she decided to take him to his first commercial audition.
Jordan has also earned significant praise for his work in a number of critically acclaimed television series, including The Wire and Friday Night Lights. He was featured in Time Magazine's list of the 100 most influential people in the world.