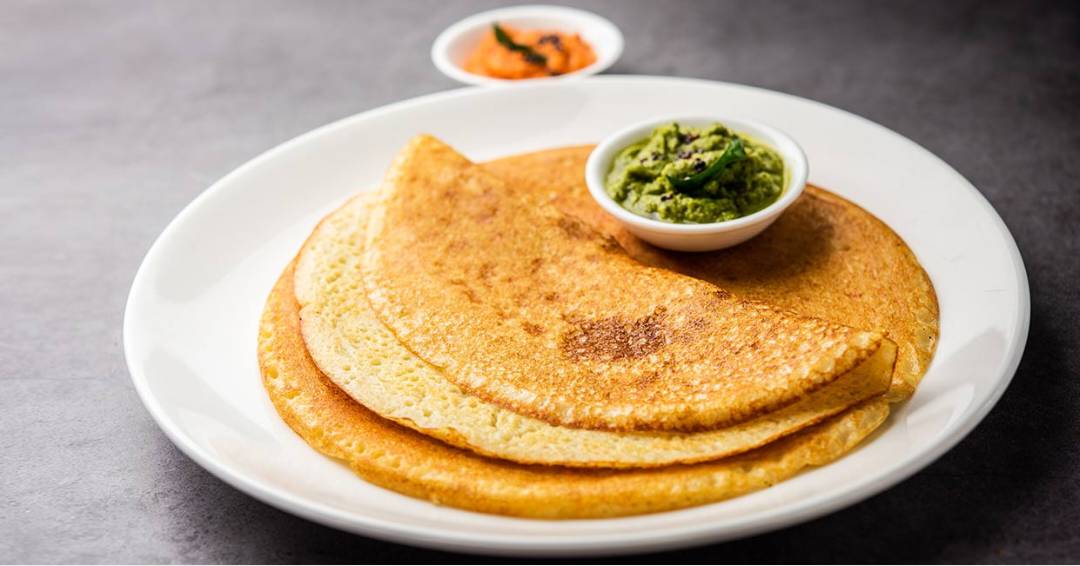 One of the most popular cereals in the world is oatmeal, which is made of oats. Oats are frequently used in baked goods and morning porridge because of their high nutritious content. But, if you feel that oatmeal is too bland for you or that oat upma is just not your style, there is another way to include it in your breakfast menu that is also delicious: as dosas. They are among the healthiest options for breakfast because they are simple to create, take less time to make the batter than traditional dosa types, and are simple to prepare. Here's how to make an oats dosa that is scrumptious and crispy in just twenty minutes.
Ingredients
2 cups oats
1 ¾ cups water
½ onion
3 green chillies
Some curry leaves
1 tsp salt
Preparation
Let the oats at least 15 minutes to soak
Combine the remaining ingredients and grind the soaked oats.
Oil the warmed up pan.
Oats dosa batter should be poured and thinly spread into a crepe.
Cook and flip
Try some coconut chutney with some crispy oat dosa.