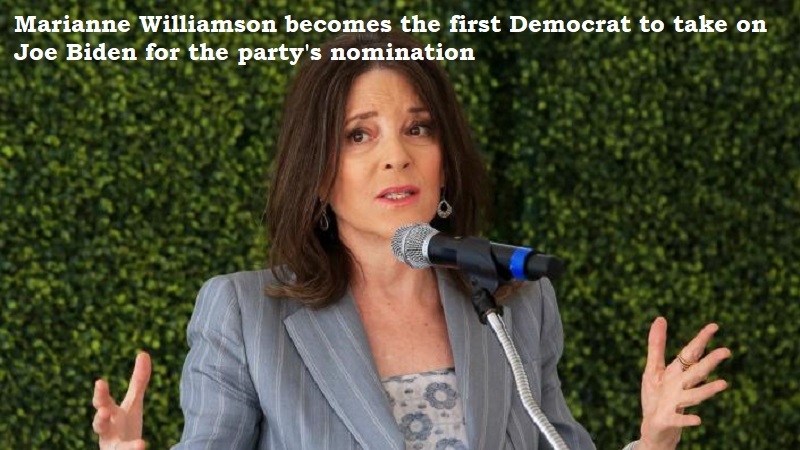 Marianne Williamson is the first Democrat to challenge Joe Biden for the party's nomination after announcing her intention to run for president in 2024.
On Saturday, Marianne Williamson, an author of self-help books and Oprah Winfrey's spiritual guide, started her campaign in Washington (February 25).
The unconventional 2016 White House triumph, according to Williamson, makes it 'odd for anyone to think they can know who can win the presidency,' she said in a Facebook post after running unsuccessfully for president in 2020.
'I'm not putting myself through this again just to add to the conversation,' Williamson wrote. 'I'm running for president to help bring an aberrational chapter of our history to a close, and to help bring forth a new beginning.'
Williamson was born in Houston in 1952, according to her 2020 campaign website. Her mother was a conventional housewife, while her father practised immigration law.
Williamson entered politics for the first time in 2014 when she lost her bid for a seat in the Los Angeles City Council.