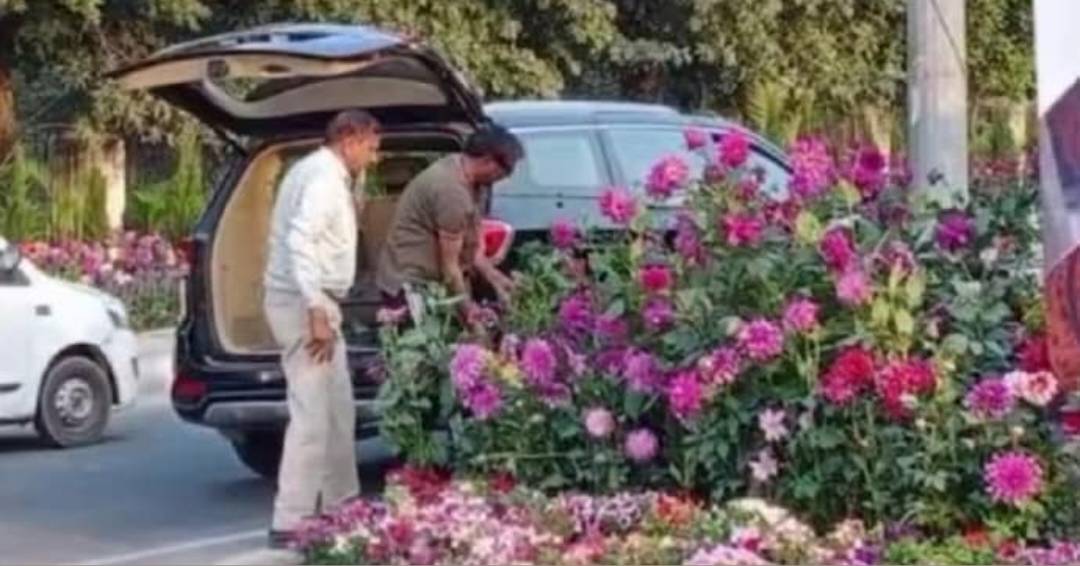 One person has been detained by Gurugram police in connection with a case involving the theft of flower pots that were set up for the G20 gathering.
A video that showed two persons allegedly taking flower pots from the Delhi-Gurugram motorway had previously gone viral on social media.
Manmohan, a Gurugram resident who is 50 years old, has been named as the accused.
The car used in the heist as well as the stolen flower pots have been confiscated, informed Gurugram police.
Joint CEO of the Gurugram Metropolitan Development Authority, SK Chahal, has recognised the issue.
'We are aware of it, and we will take action against them,' said SK Chahal.
The males in the footage can be seen loading the flower pots into the SUV when the event happened on Monday in front of the Ambience mall on the Delhi-Gurugram road.