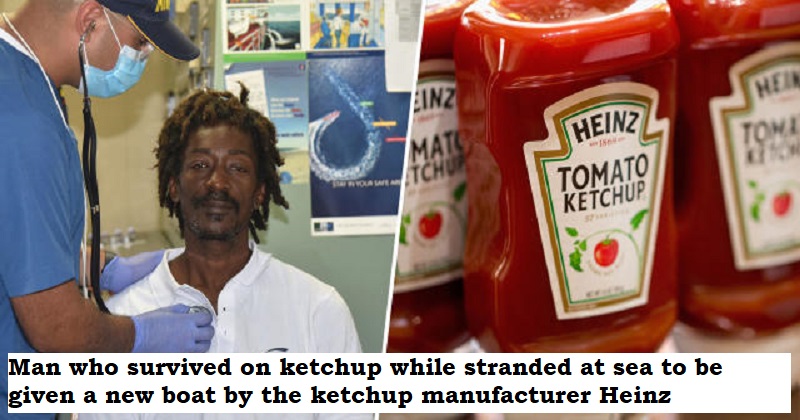 The ketchup maker Heinz will gift a new boat to the guy who used its recognisable condiment to survive spending more than a month at sea, according to a Guardian report. Elvis François, a sailor, has been contacted by the Pittsburgh-based Heinz food company about buying him a new boat after the company's #FindtheKetchupBoatGuy social media campaign was successful. François had left his old boat behind when he finally came to be saved.
'We received thousands of likes, shares and messages of kindness in our search to find Elvis François,' a statement on Heinz's Instagram page said on Monday. 'It was an incredible group effort across six continents that led to the hundreds of articles and leads and our eventual contact with Elvis.'
Heinz issued a separate statement to the Guardian on Tuesday that said the company and François 'are working out the logistical details of getting him his new boat' but didn't elaborate further.
Heinz representatives spoke with the sailor via a Zoom conference call two days ago, according to a brief Facebook post on Sunday by Emo News, a Dominican media source from which François hails.