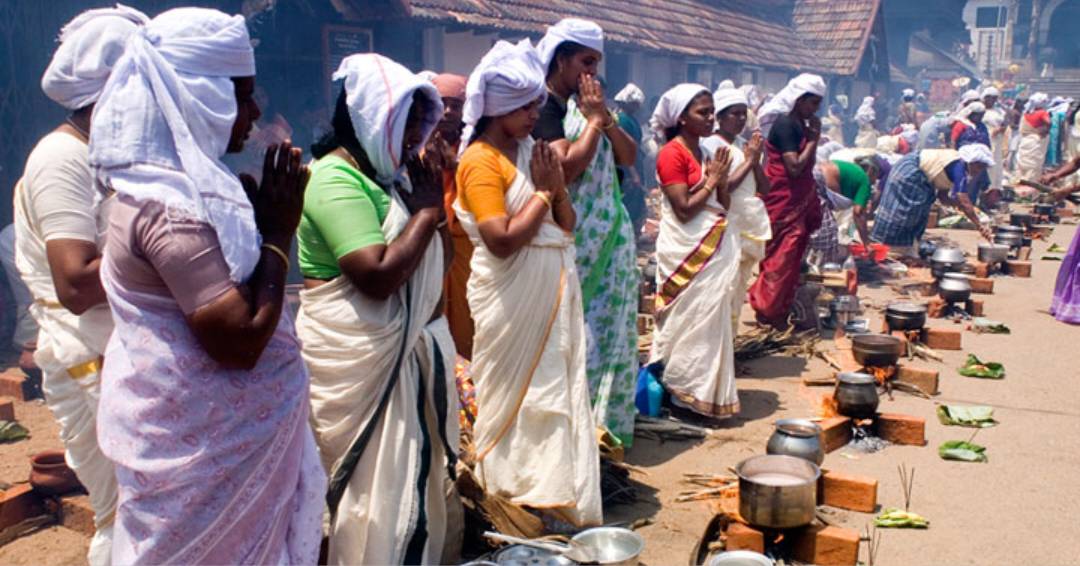 Here are some interesting facts about Attukal Pongala :
The Attukal Pongala festival holds a Guinness World Record for being the largest annual gathering of women in the world. In 2009, more than 2.5 million women participated in the festival.
The festival is believed to have originated in the 9th century AD, during the reign of the Chola dynasty in Tamil Nadu. It was later introduced to Kerala by the Travancore kings.
The Attukal Bhagavathy Temple, where the festival is celebrated, is considered to be one of the oldest temples in Kerala. The temple is dedicated to the goddess Bhagavathy, who is worshipped as the mother goddess.
The festival has a strong social and cultural significance in Kerala. It brings women from different castes, religions and economic backgrounds together and promotes harmony and unity.
The preparation of the pongala is a ritual in itself. Women clean the space where they plan to cook, decorate it with rangolis and flowers, and then light the fire using coconut shells and dried leaves.
The sweet rice pudding prepared during the festival is believed to have healing properties and is distributed as prasad among the devotees.
The festival has gained international recognition and has been featured in several documentaries and films, including the Malayalam film 'Poomaram' and the documentary 'Kerala – God's Own Country'.