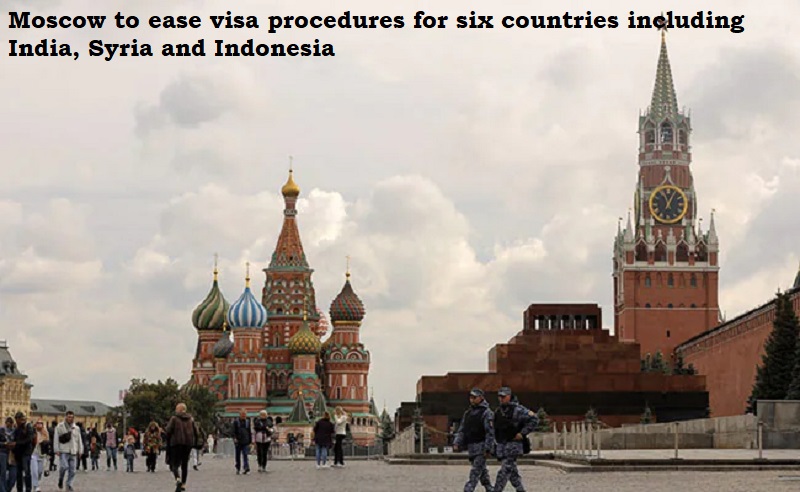 According to Deputy Minister Evgeny Ivanov's remarks on Sunday, the Russian state news agency TASS claimed that Moscow is aiming to simplify visa requirements for six nations, including Syria, Indonesia, and India.
The deputy minister reportedly stated that 'procedures simplification is being worked out with Angola, Vietnam, Indonesia, Syria and Philippines in addition to India.'
According to the news agency, Ivanov had previously stated that Russia was preparing bilateral agreements on visa-free travel with 11 nations, including Saudi Arabia, Barbados, Haiti, Zambia, Kuwait, Malaysia, Mexico, and Trinidad.
The United States, Japan, and the European Union have all denounced Russia and imposed harsh penalties since the start of Moscow's special military operation in Kyiv, which has resulted in the deaths of thousands of civilians and the forced emigration of millions.
To seek support, Mospcw then turned to China, India, and African nations. Both Beijing and New Delhi have been supporting the idea of 'peace,' but have not yet taken any strict actions against Russia.
India had kept a neutral stance and decided to blame Russia for the invasion while sharply boosting its purchases of Russian oil.