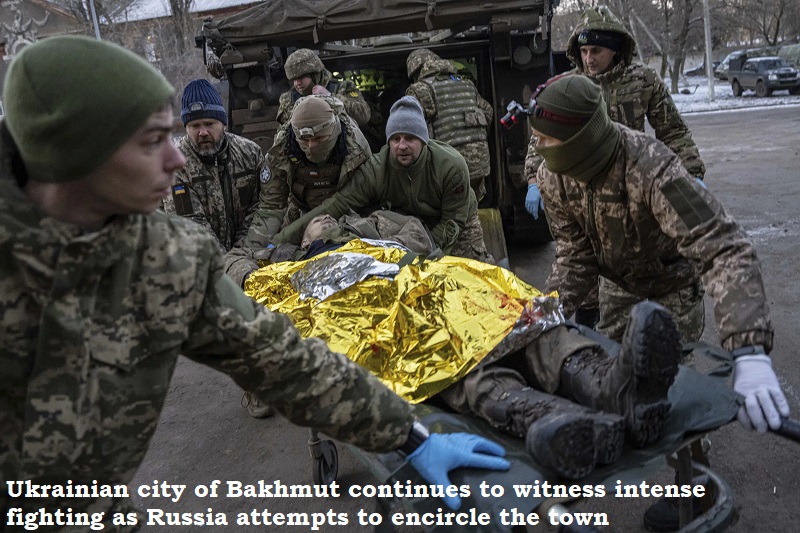 Bakhmut, a city in eastern Ukraine, is still the scene of fierce combat as Russia tries to 'encircle the town,' forcing residents to evacuate on foot rather than by car.
According to reports, it appears that both Moscow and Kyiv are having trouble with a lack of weapons and rising deaths. This is happening in the midst of the over a year-old Russian invasion of Ukraine, where Bakhmut has recently become the focal point of conflict.
According to the Ukrainian general staff, 'more than 130 enemy attacks' have been thwarted in the eastern regions of Donetsk, Luhansk, and Kharkiv, including Kupiansk, Lyman, Bakhmut, and Avdiivka. The enemy is still trying to encircle the village of Bakhmut, he continued.
This comes after the Russian mercenary group Wagner chief, Yevgeny Prigozhin, late Saturday said that if his forces were to withdraw Moscow's entire frontline would collapse.
Subsequently, in a video address on Sunday, he said that Russia's ministry of defence was not doing enough to support his men in terms of ammunition. 'If the private mercenary force Wagner retreats from Bakhmut, the whole front will crumble…to the Russian borders and maybe further', said the Wagner chief, as per the Guardian.