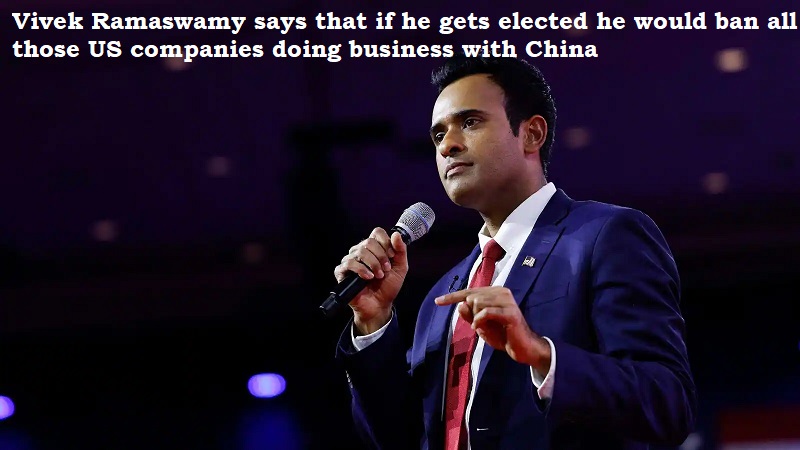 Vivek Ramaswamy, an Indian-American entrepreneur in the computer sector, claimed last week that if he were elected president of the United States in 2024, he would ban any US firms doing business with China.
'To be honest, I believe it to be crucial. If we wish to declare our independence from China, we must be prepared to forbid the majority of US corporations from conducting business there until the CCP (Chinese Communist Party) either disintegrates or undergoes a profound internal reform. And the only other option than pulling off that band-aid is an easy one', he said in his speech at the Conservative Political Action Conference CPAC).
CPAC is one of the most significant annual events for GOP leaders to lay the preliminary groundwork for potential presidential campaigns.
In addition, the 37-year-old Ramaswamy has floated ideas including dissolving the FBI and the US Department of Education. The event was closed Saturday with Former US President Donald Trump's address to fellow Republicans.