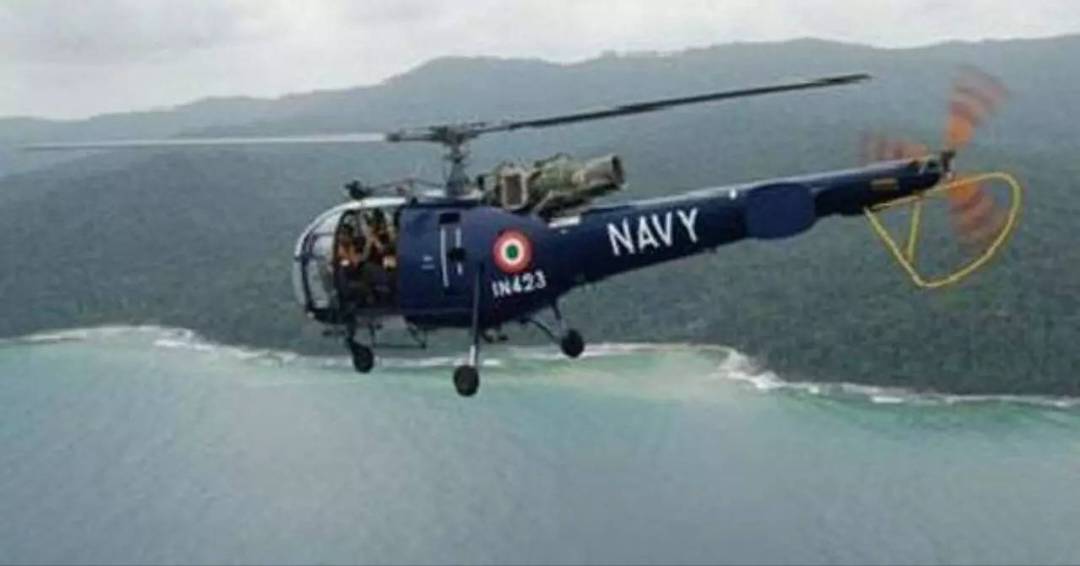 Off the coast of Bombay, an Indian Navy helicopter made an emergency landing today. While the advanced light helicopter (ALH) was performing a routine flight mission, the event took place.
Indian Navy announced that three crew members of the 'Dhruv' chopper had been rescued. As the Navy's helicopter case INS Shikra, they are currently undergoing medical examinations.
'During a routine mission off Bombay, an Indian Navy ALH ditched not far from the shore. A naval patrol craft's quick search and rescue operation secured the crew of three's safe return' A spokesperson for the Indian Navy posted on its official Twitter account.
According to officials, the chopper abruptly lost power while flying over the Arabian Sea. A quick reduction in height was the outcome of this. The pilot then executed a controlled water ditching. Rescue efforts are underway after the chopper deployed its emergency flotation equipment.